We had a great Wednesday, and we'll follow it with a WINNING THURSDAY as Our Lady Lions Volleyball Team takes on the Lions of W. Ouachita! Flyer designed by Shamaria Thomas! #WhatsBetterThanALion?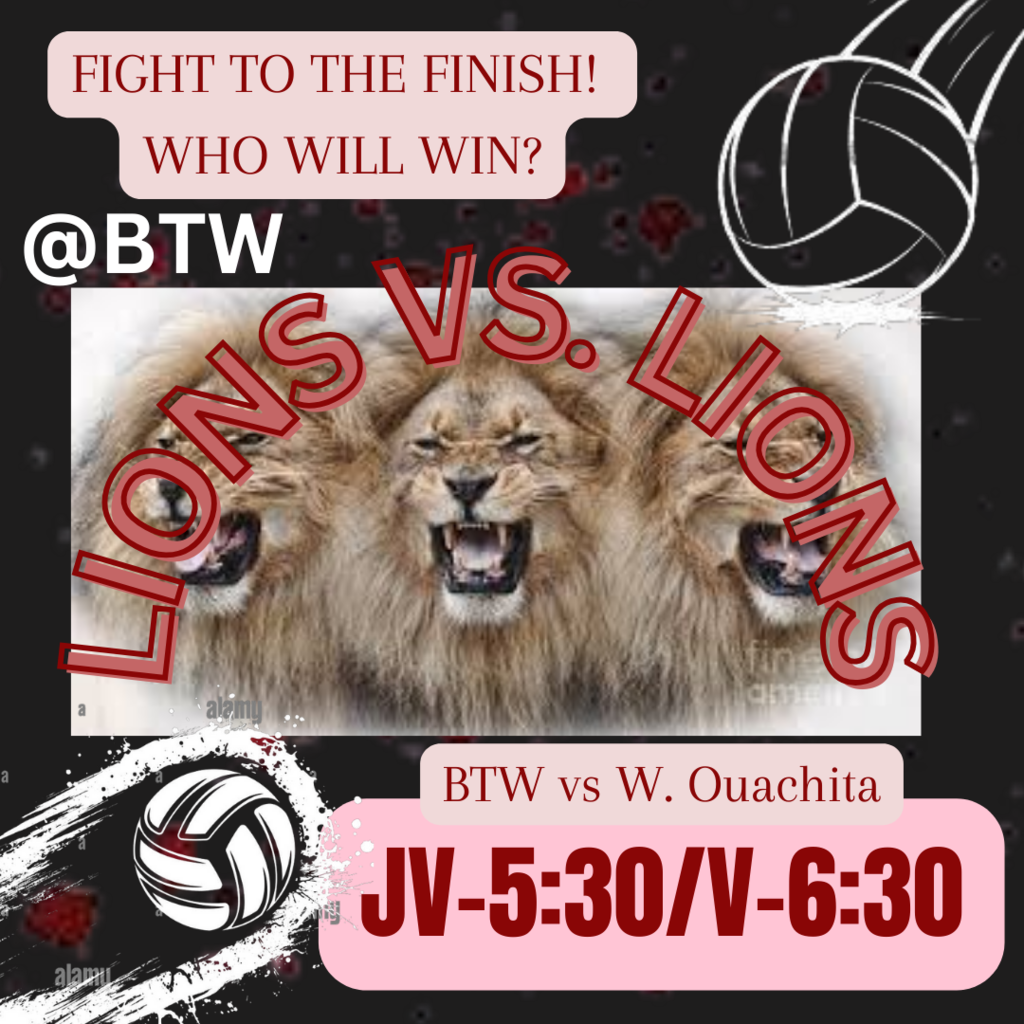 HAPPY WEDNESDAY! It's almost Soul Bowl Week and that means we have some outfits to pick out! The Den has a different fashion show planned everyday. How are YOU going to Rock the Hallway?! Don't forget to get your tickets early to lock in the lower price. #WhatsBetterThanALion?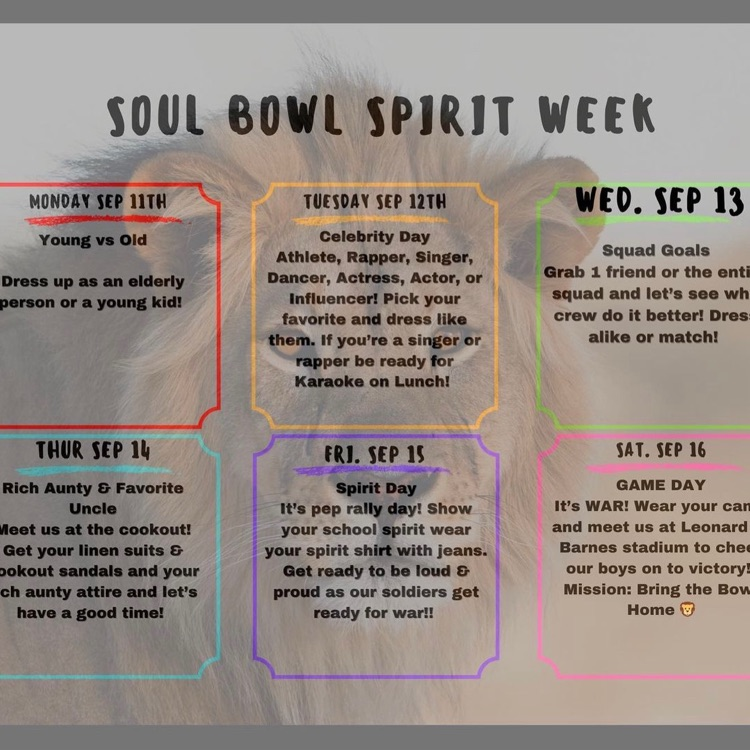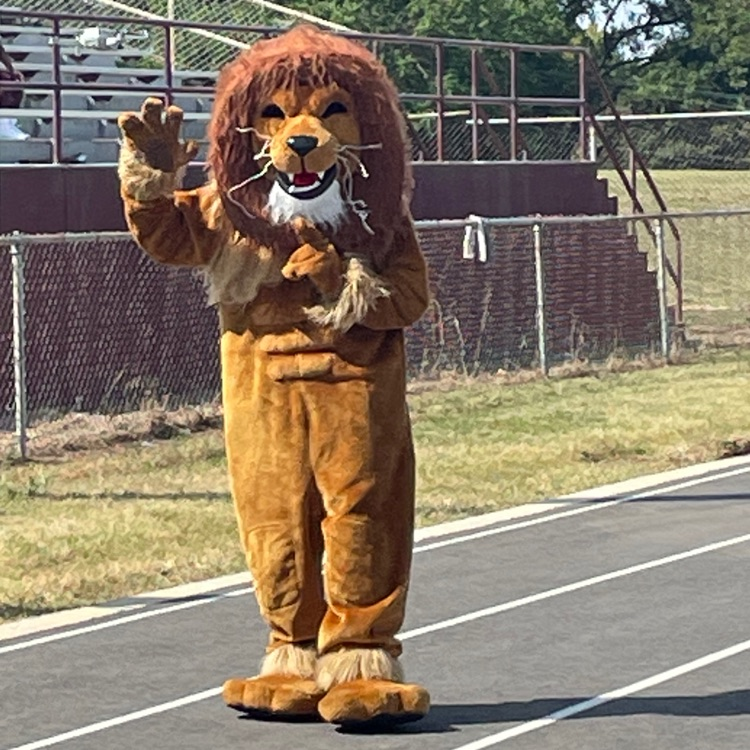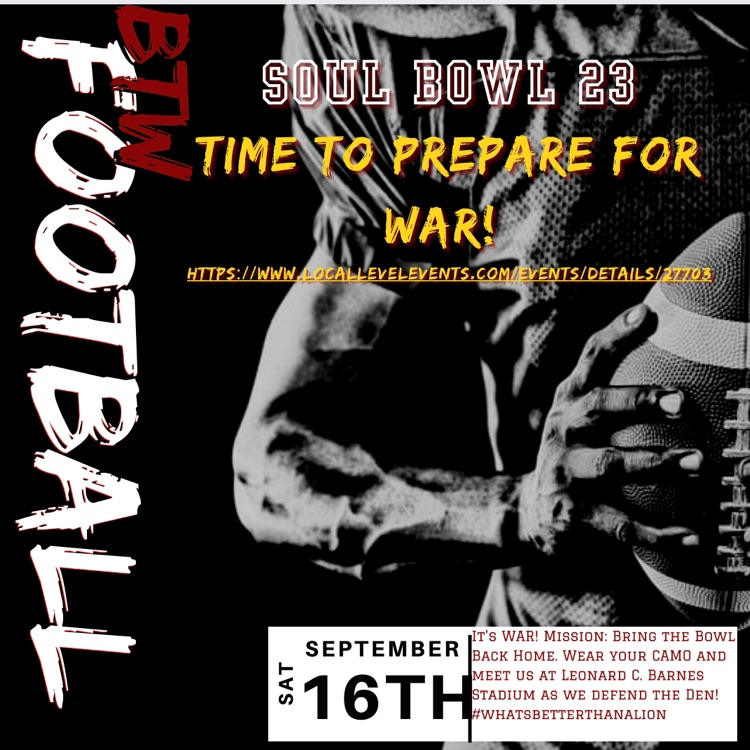 After #BTSN, take the Fam to any Podnuh's location to support the BTW Lions' Band! 10% of all sales will support our Band and Cheerleaders! #WhatsBetterThanALion?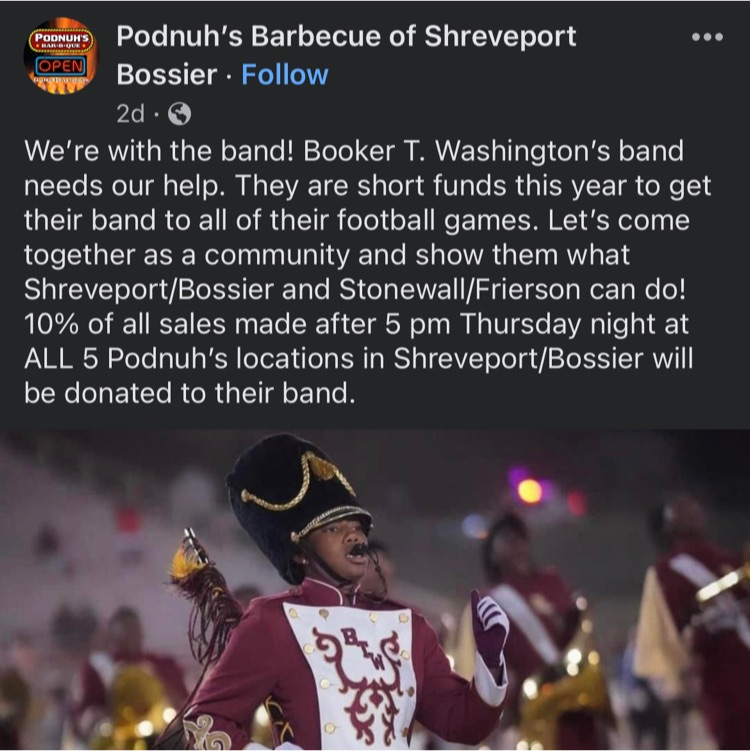 Celebrations are in order today for MANY reasons! 3p: Leonard C. Barnes Stadium Turf Ribbon Cutting 5:30p: Lady Lions JV Volleyball vs Neville Tigers 6p: #BTSN Back to School Night 6:30p: Lady Lions V Volleyball vs Neville Tigers #WhatsBetterThanALion? Lady Lions Flyer designed by Senior & Lady Lion Shamaria Thomas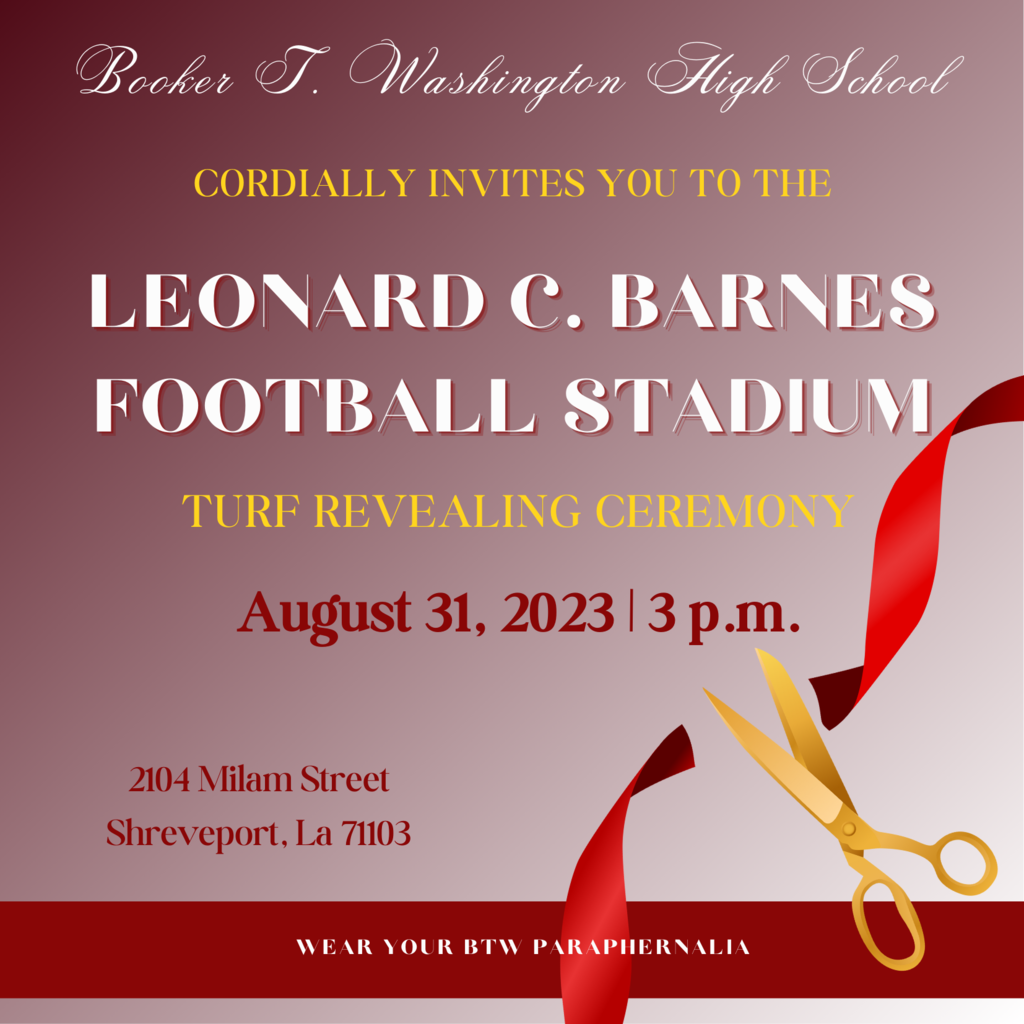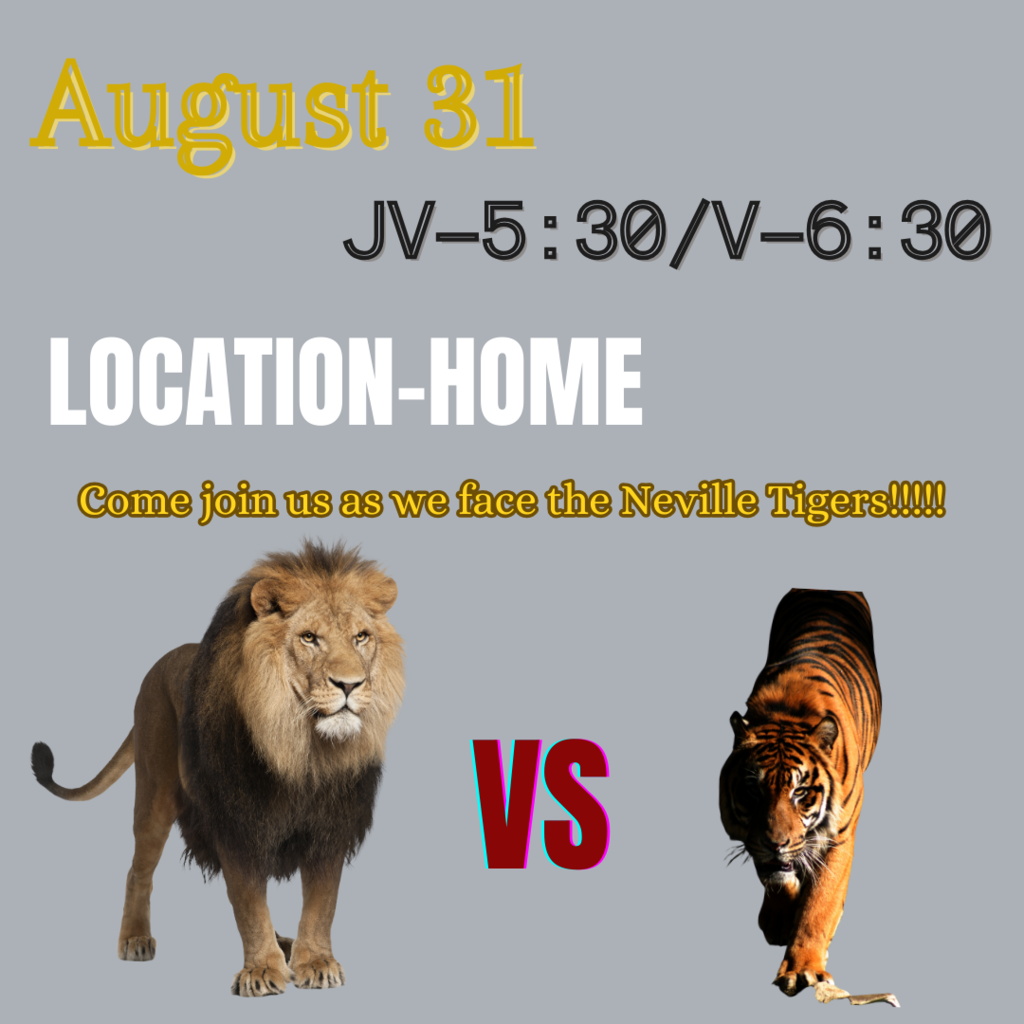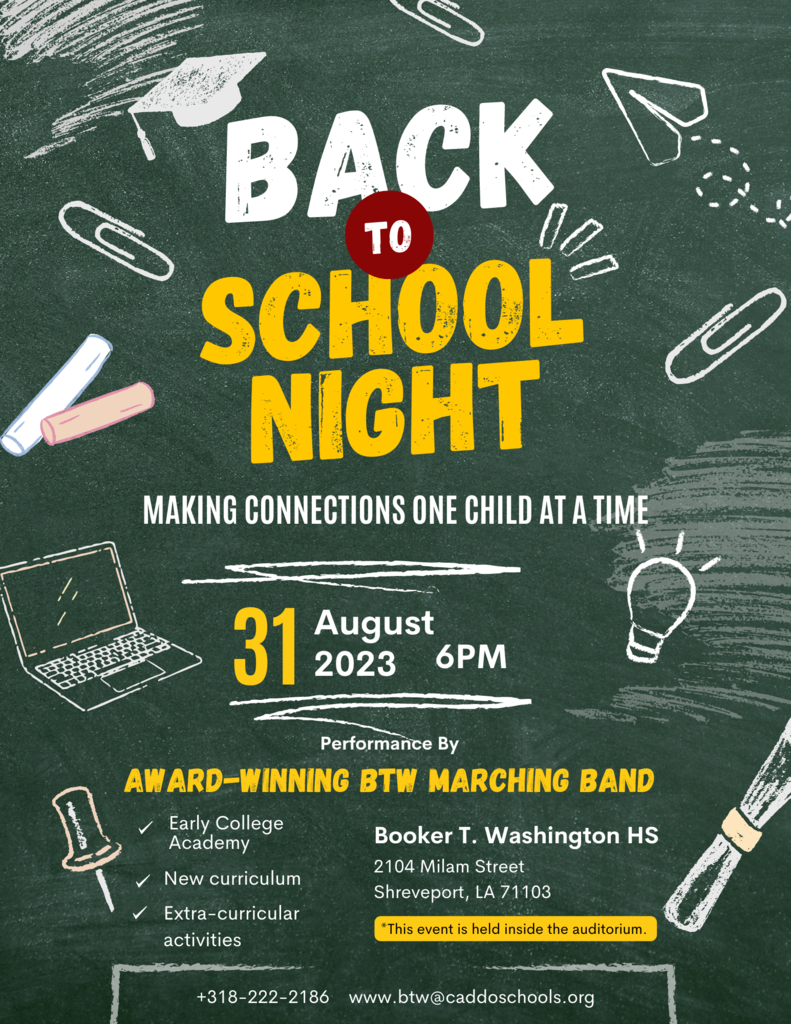 Happy Wednesday Lions Family! First Off: CONGRATULATIONS to LADY LIONS VOLLEYBALL! What a way to start the season with 2 great wins! Keep that SAME energy <3 Original Flyer Designed by Lady Lion & Senior Shamaria Thomas! *SWIPE* Next Up: #BTSN is tomorrow night at 6pm! Encourage your family to come back with you to meet your teachers, counselors, coaches, and EVERYONE who makes this den a wonderful place to be.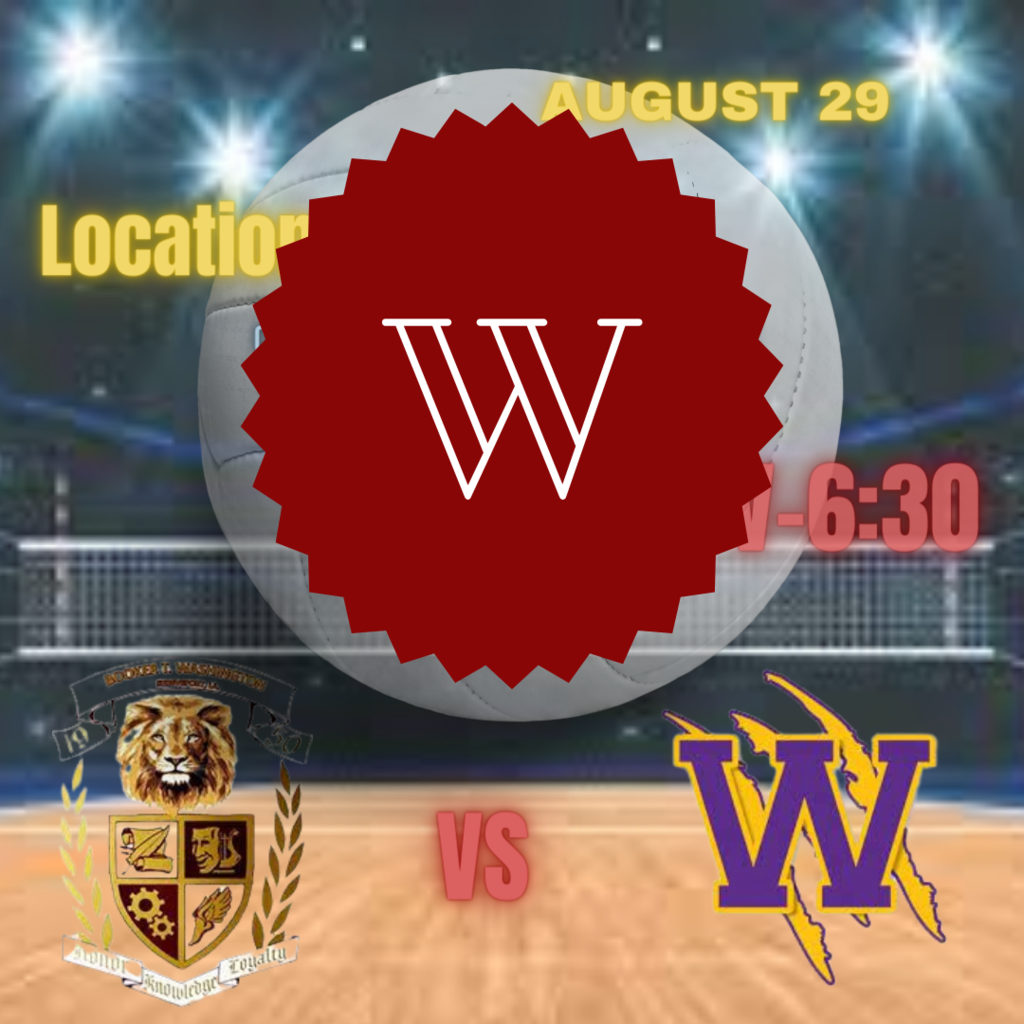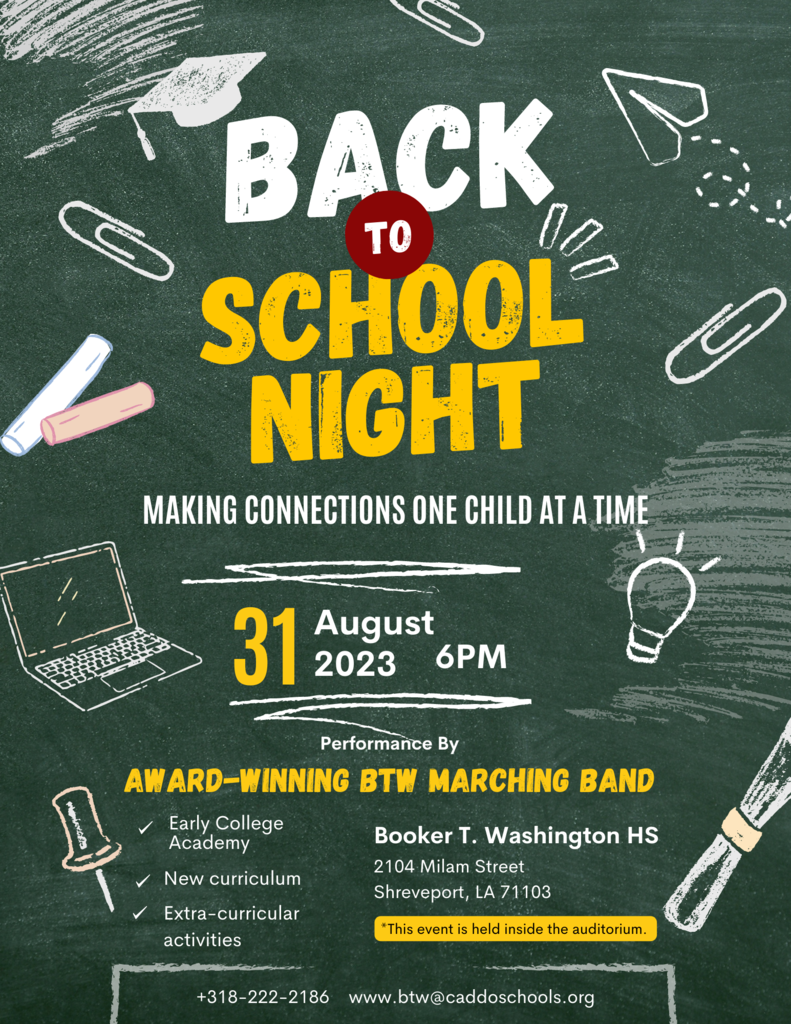 TONIGHT LIONS FAMILY! Our Lady Lions Volleyball Team will play THEIR FIRST GAME at Home! Let's pack out the New Gym and show our support! Tickets are $8 and can be purchased through Local Level. No money will be taken at the door. Flyer Designed by Lady Lion & Senior Shamaria Thomas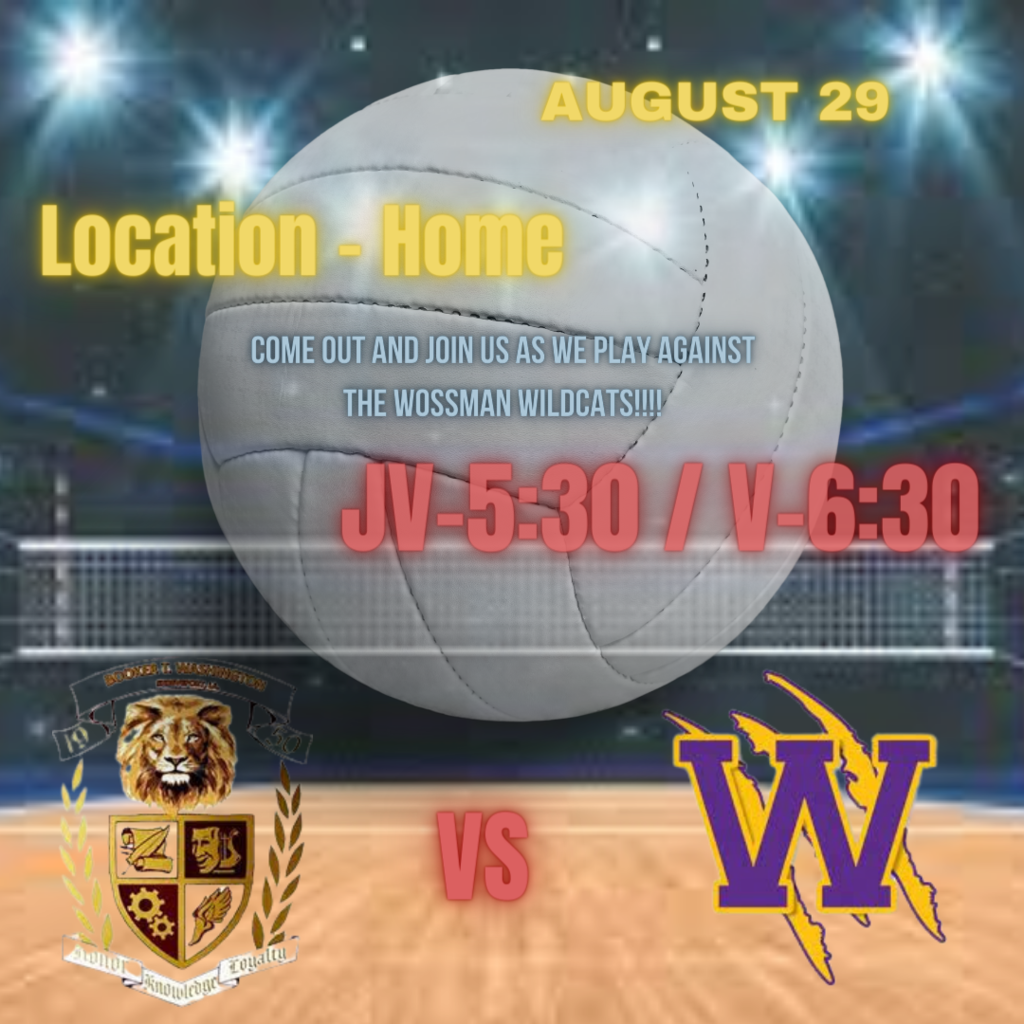 Happy Monday Lions! This evening, we can meet the candidates running for office this year. This is a great opportunity for everybody to get involved and learn about the candidates' beliefs and plans. AND IF YOU'RE 18, MAKE SURE YOU REGISTER!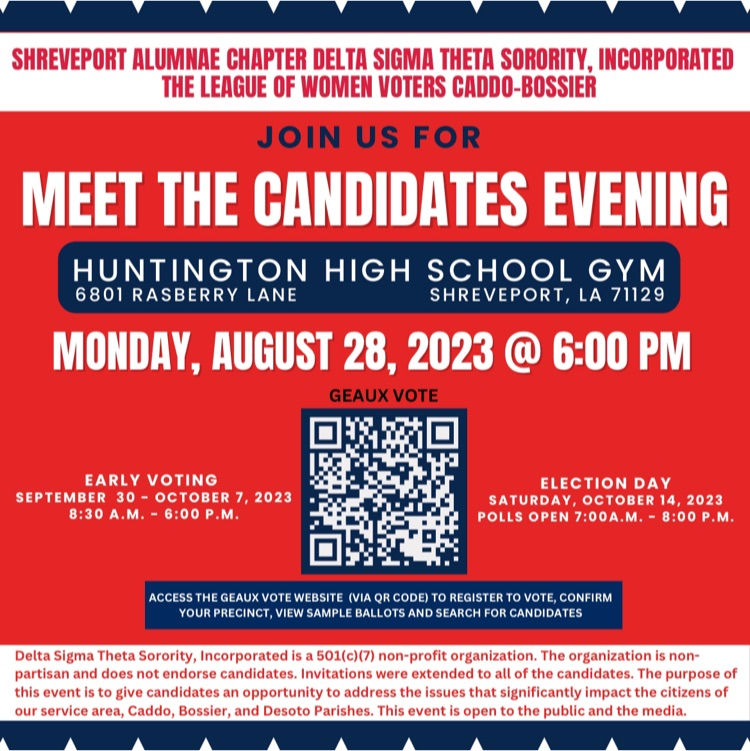 TONIGHT IS THE NIGHT, LIONS! 6:00 pm! JAMBOREE @ Northwood High School where THE MIGHTY LIONS will stomp The Giants of Green Oaks and The Titans of North Caddo! Flyer Designed by Senior Keshuna Horne #WhatsBetterThanALion?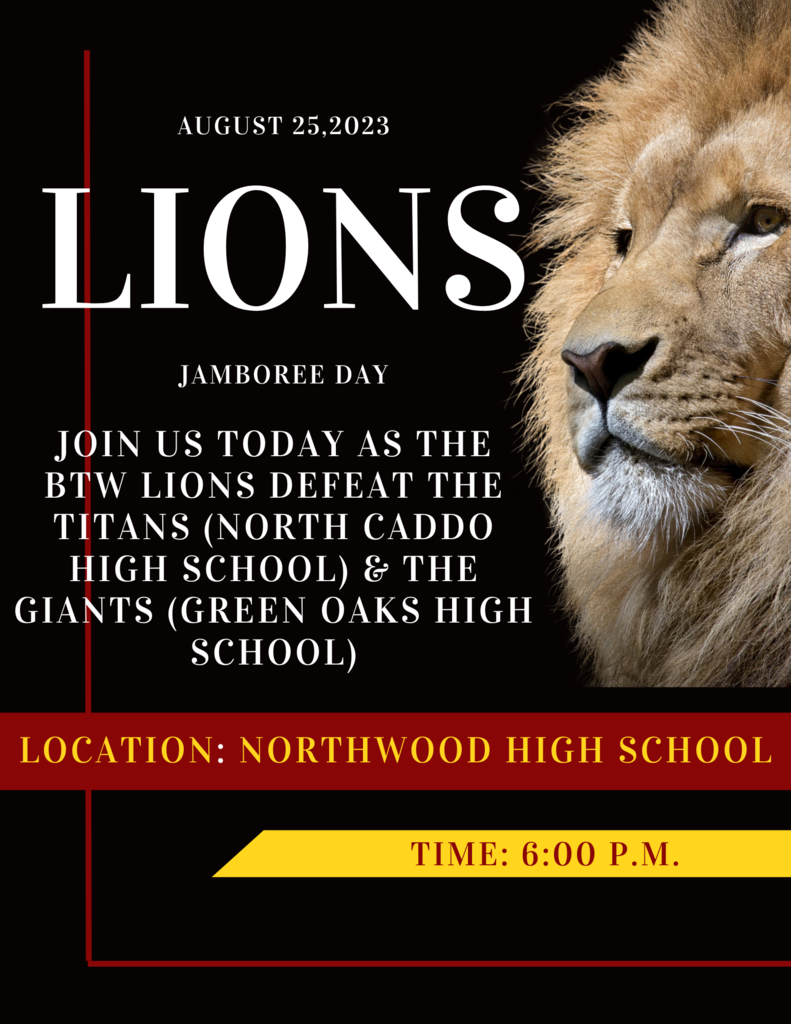 Happy Wednesday Lions Family! What a WEEK we have! TONIGHT @ 4:30p: Senior Class Meeting TOMORROW @ 7:00p: Meet the Lions Community Night FRIDAY @ 6:00p: Jamboree @ Northwood High Come by the Library tomorrow before school or during lunch to help color our signs! #WhatsBetterThanALion?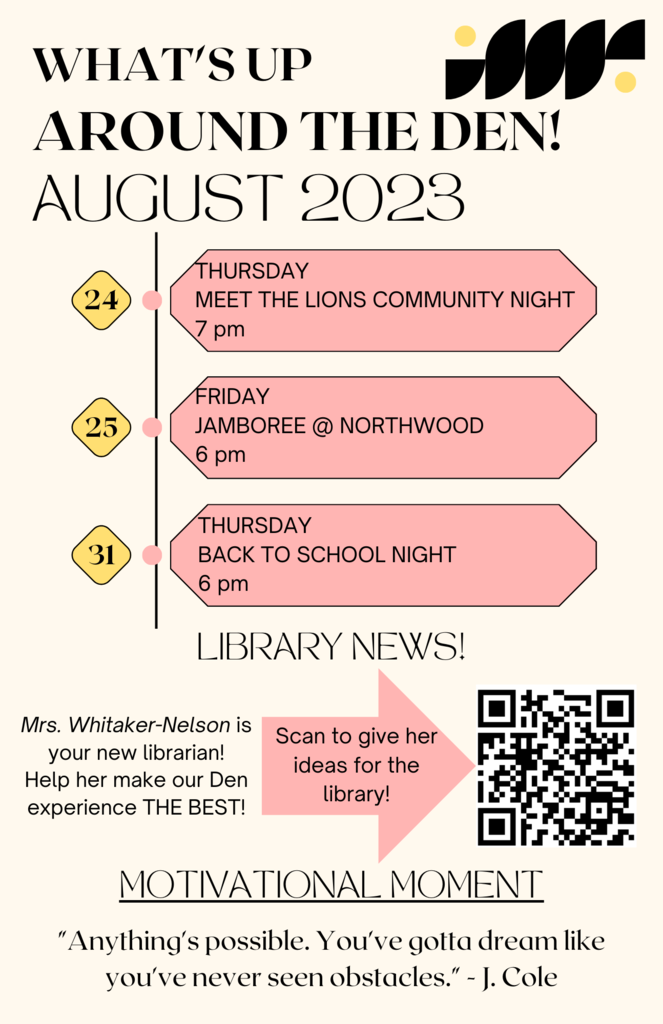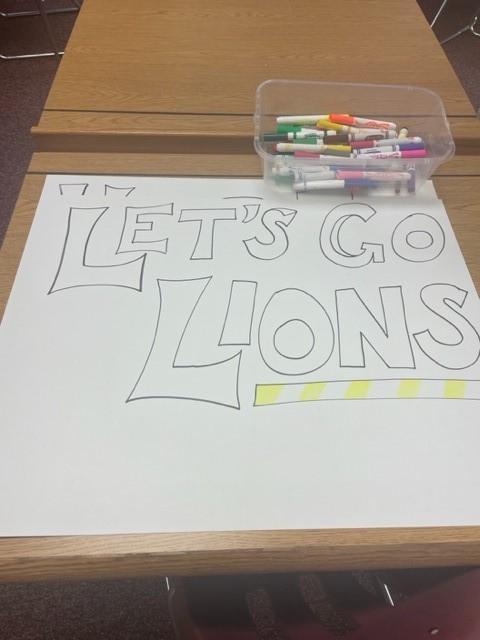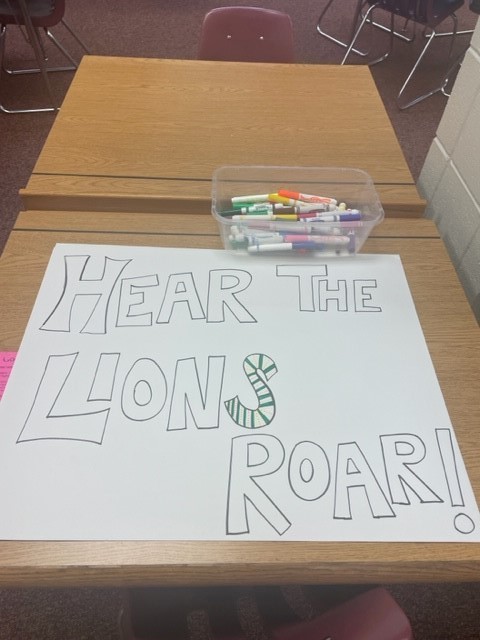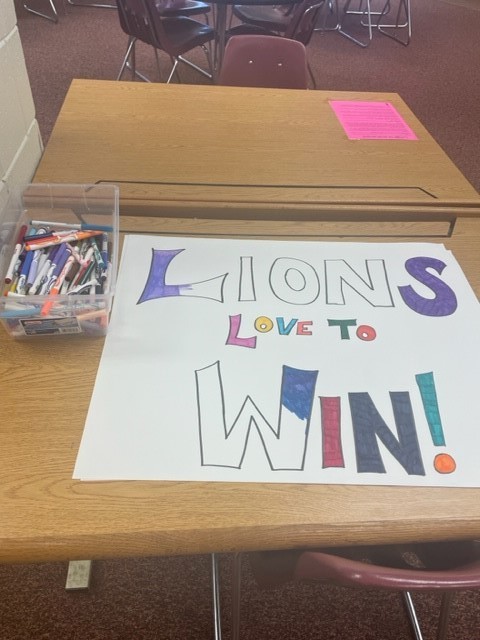 HAPPY MONDAY LIONS FAMILY! Look at what we have coming up this month! Make some plans to BE THERE! #WhatsBetterThanALion?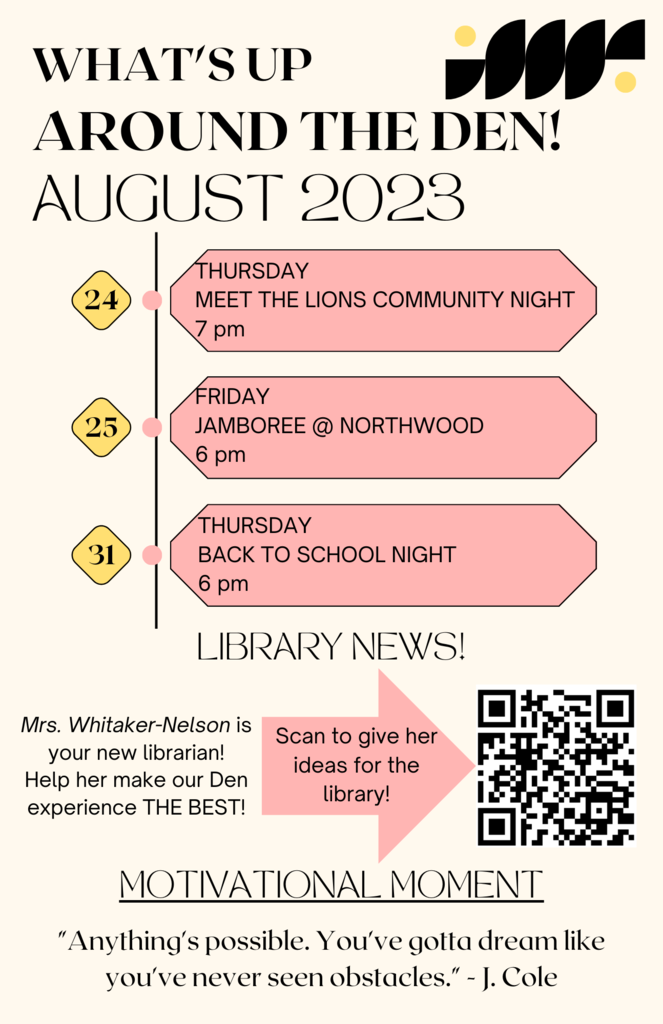 HAPPY FRIDAY & FIRST FULL WEEK! We've been asking #WhatsBetterThanALion, and Thursday you'll get to see for yourself just how great The Den is! Come out to Meet the Lions Community Night Thursday August 24th at 7p!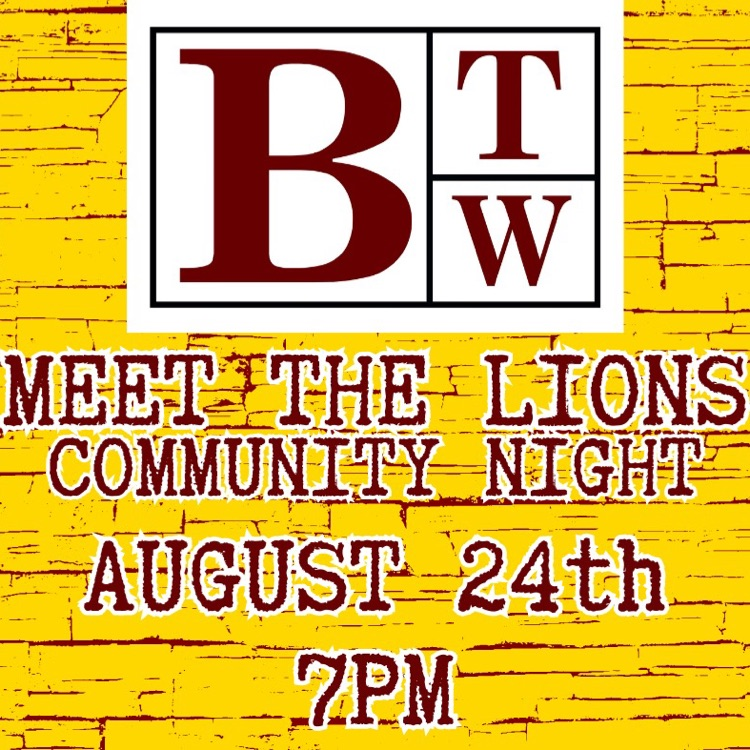 #WiseUpWednesday Sometimes Humpday is the hardest day to get to, and we STILL have two days to go 🥴. Here are some songs to keep you moving forward with a smile on your face 😁😁😁 What are some #PickMeUps you listen to for wisdom and inspiration? #WhatsBetterThanALion?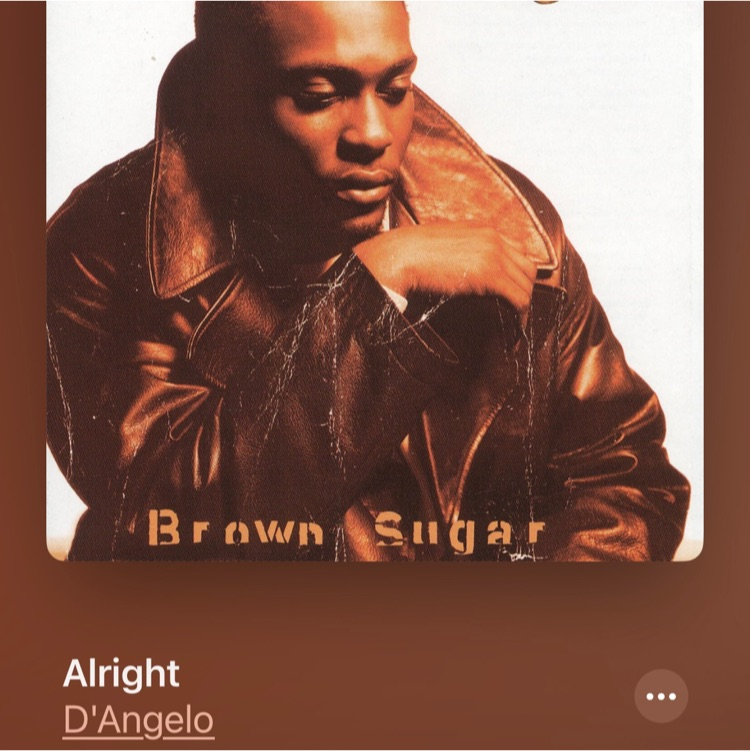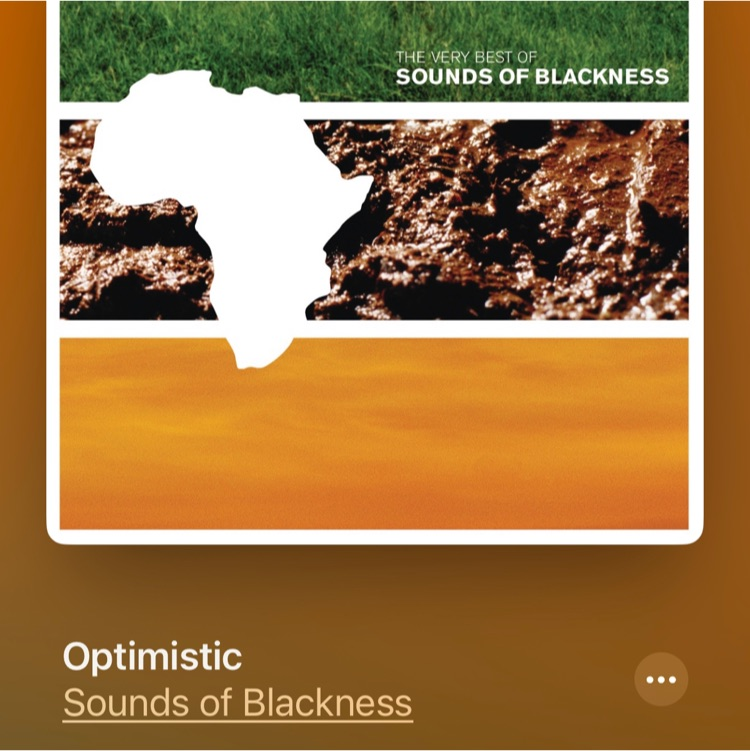 Happy Tuesday Lions Family! August 15th marks Relaxation Day! Relaxation is NOT to be confused with laziness. Studies show that taking a minute or two between tasks to breathe and reflect helps us to remain focused and have a more positive outlook. We're not as overwhelmed because we remember to B R E A T H E ! While you work hard today, remember to take a breath and encourage yourself that YOU'VE GOT THIS! #WhatsBetterThanALion?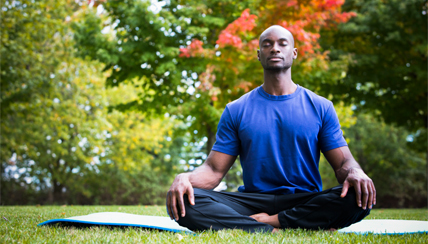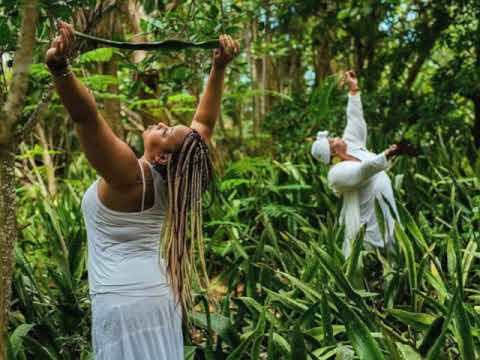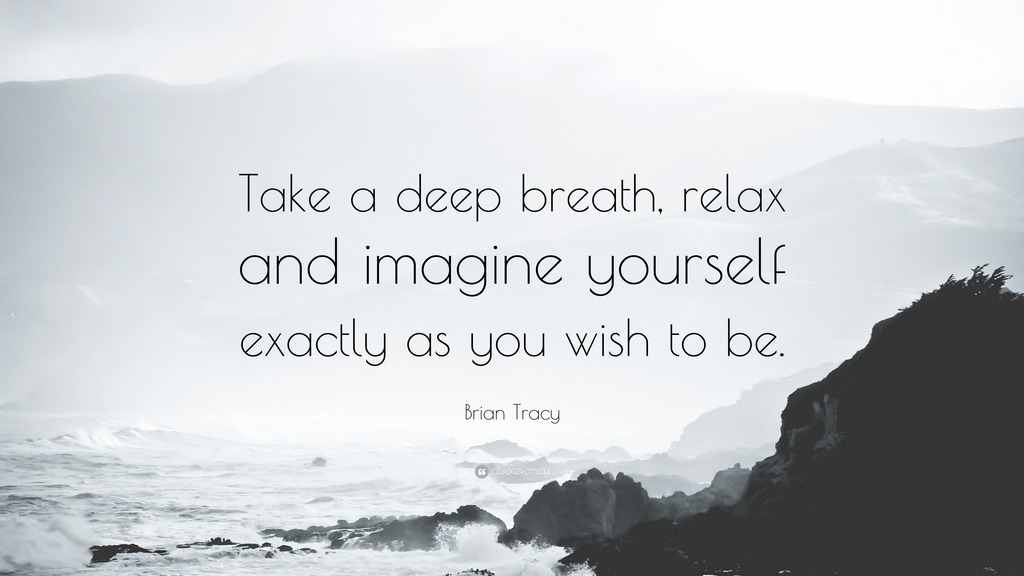 The Way to Pay: Pay Schools Central! Pay your fees online using this mobile-friendly program. The earlier you get fees out of the way, the less of a headache you will have towards the end of the year. Feel free to ask for help! #WhatsBetterThanALion?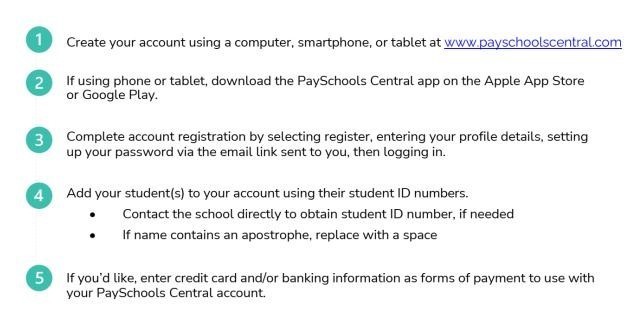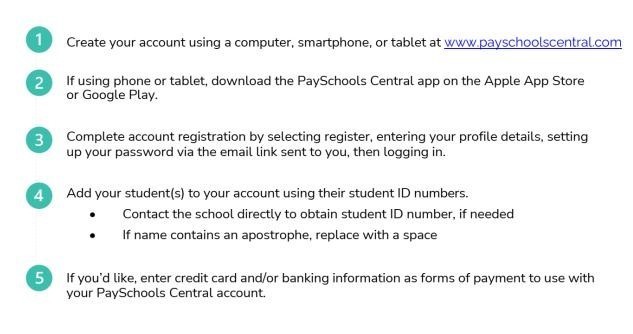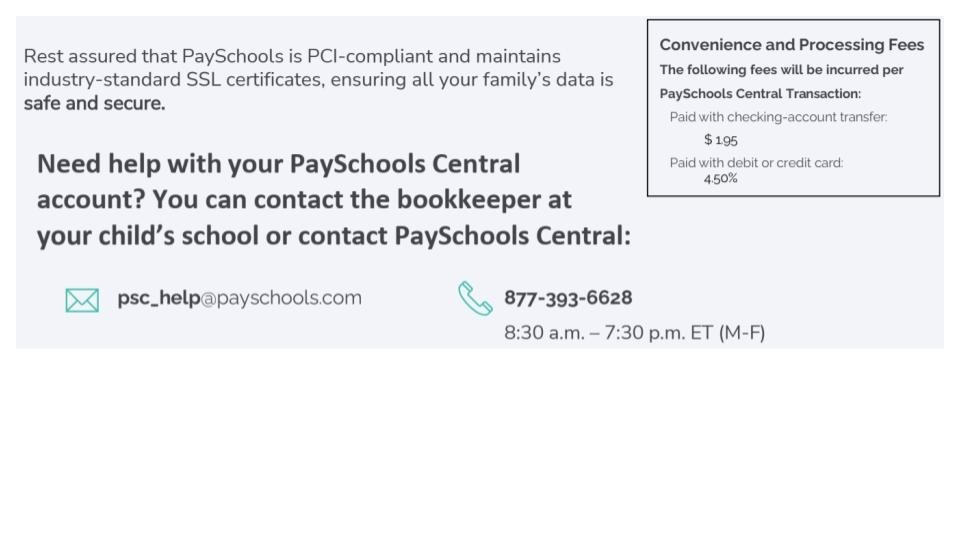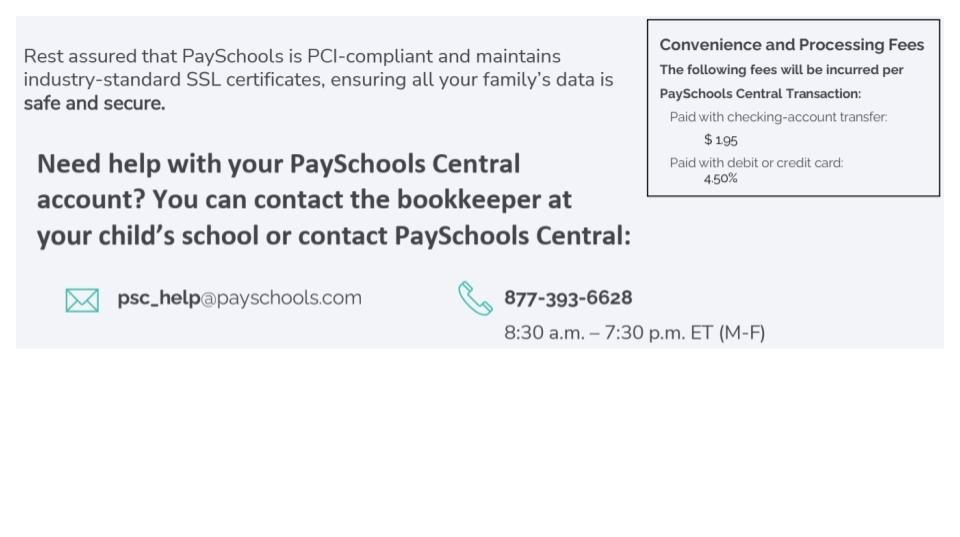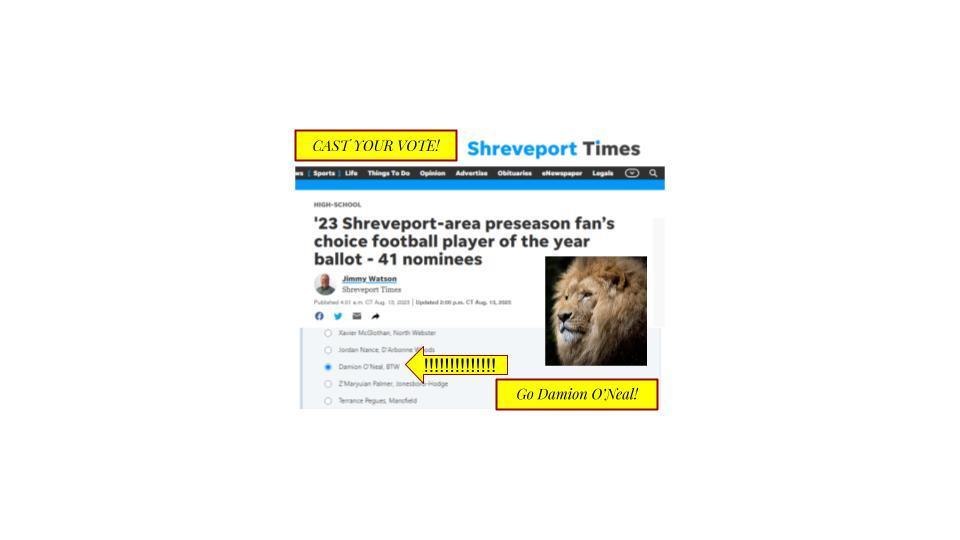 DAY 2 - IS THAT YOU?! WOW! Yesterday was so FULL of learning, we could barely catch our breath to post! Welcome Back Lions! We are ready for a productive, impactful, and ROARING year in The Lions' Den! #WhatsBetterThanALion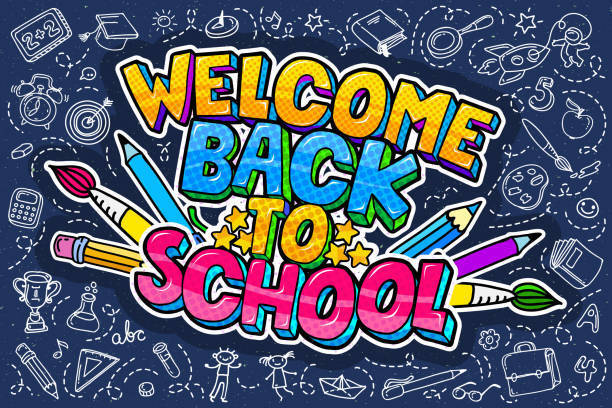 Greetings Lion's Family, We've received a few calls with questions regarding the 2023-2024 uniform policy. Students can wear any color spirit shirt, no matter what grade; however, we are encouraging students to purchase the grade-specific spirit shirt for only $13.00. All students can wear sandals if there is a strap across the back. Crocs are not considered a sandal due to the adjustability of the strap. If you have any other questions, please contact us at 318-364-5910. #btw #whatsbetterthanalion
https://sportsmagicinc.chipply.com/bookertwashington/
First round of orders end at midnight tonight. Once those ship, we will open it up for the next round.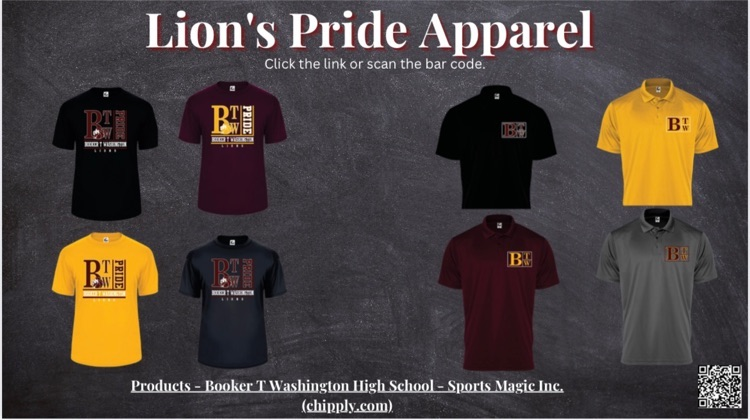 THANK YOU Dionne Speed for donating backpacks and school supplies to the BTW students. We look forward to distributing them Monday, July 31 from 10-3 at Registration Day at the Lion's Den. We ask all of the BTW community to come out. We will register incoming freshmen and new enrollees. Students and parents will have the opportunity for a campus tour and one-on-one conversations with our Principal. See you there!!! #WhatsBetterThanALion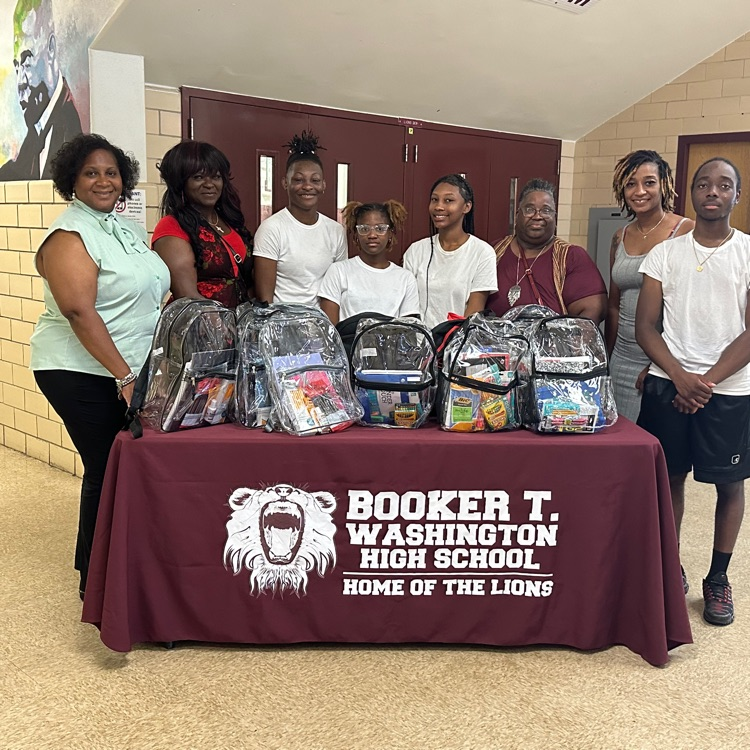 Greetings Lion's Family, We've received a few calls with questions regarding the 2023-2024 uniform policy. Students can wear any color spirit shirt, no matter what grade; however, we are encouraging students to purchase the grade-specific spirit shirt for only $13.00. All students can wear sandals if there is a strap across the back. Crocs are not considered a sandal due to the adjustability of the strap. If you have any other questions, please contact us at 318-364-5910. #btw #whatsbetterthanalion
https://sportsmagicinc.chipply.com/bookertwashington/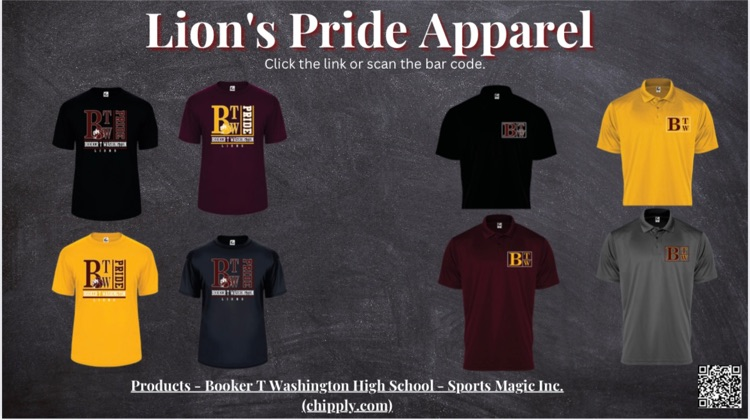 ATTENTION: Incoming freshmen and all students new to The Lion's Den Registration time is here! Come register for clubs and organizations, meet the principal, tour the grounds of our historic school, and so much more. There will be food trucks and even an arcade truck. It's going to be a great time! We can't wait to see everyone. #whatsbetterthanalion #2104Milam #pursuingexcellence