Registration is now under way to Louisiana Goes to College 5th Annual Trunk Giveaway. We are highlighting the campus of Bossier Parish Community College Cavalier Care Center and the impressive work they are doing to support first-generation college students. Qualifying seniors will receive a footlocker filled with dorm room supplies and a chance to win a $1000 scholarship courtesy of the Chef Orlandeaux Chapman Memorial Fund. Registration deadline is June 30.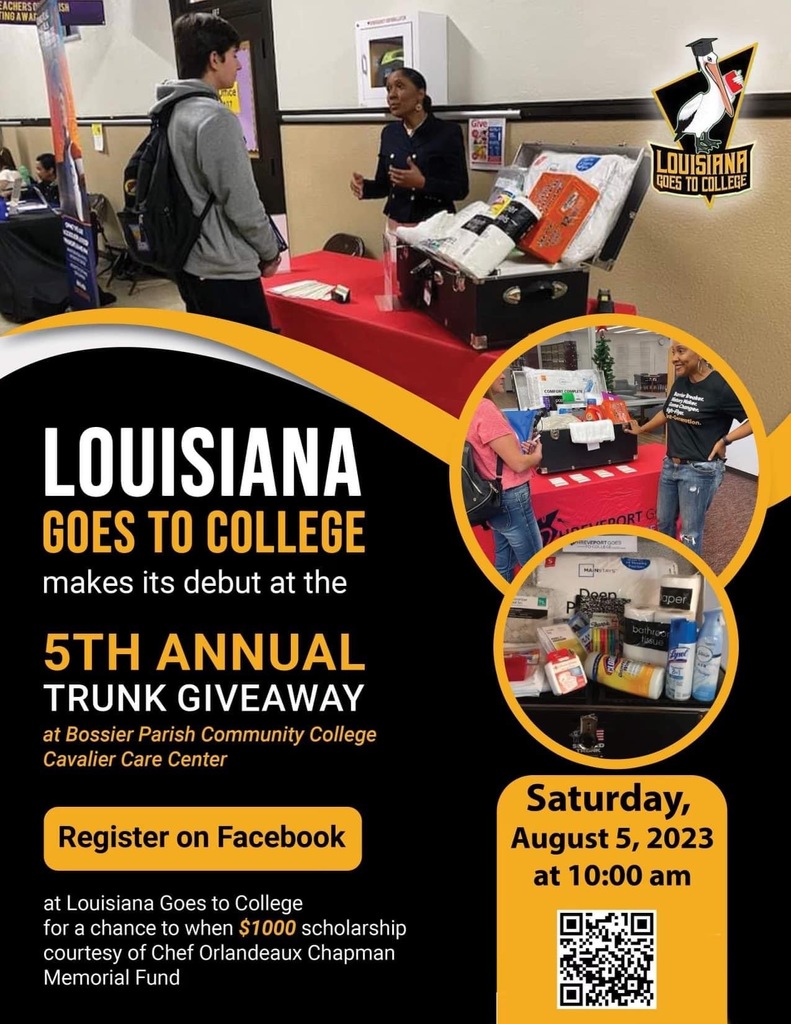 Mark your calendars! Lions football schedule is out for the 2023-2024 school year. Come show your support for our incredible team. #whatsbetterthanalion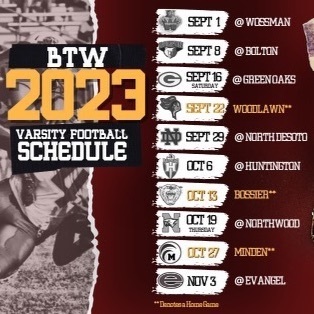 Please view our graduation program for our Class of 2023. #whatsbetterthanalion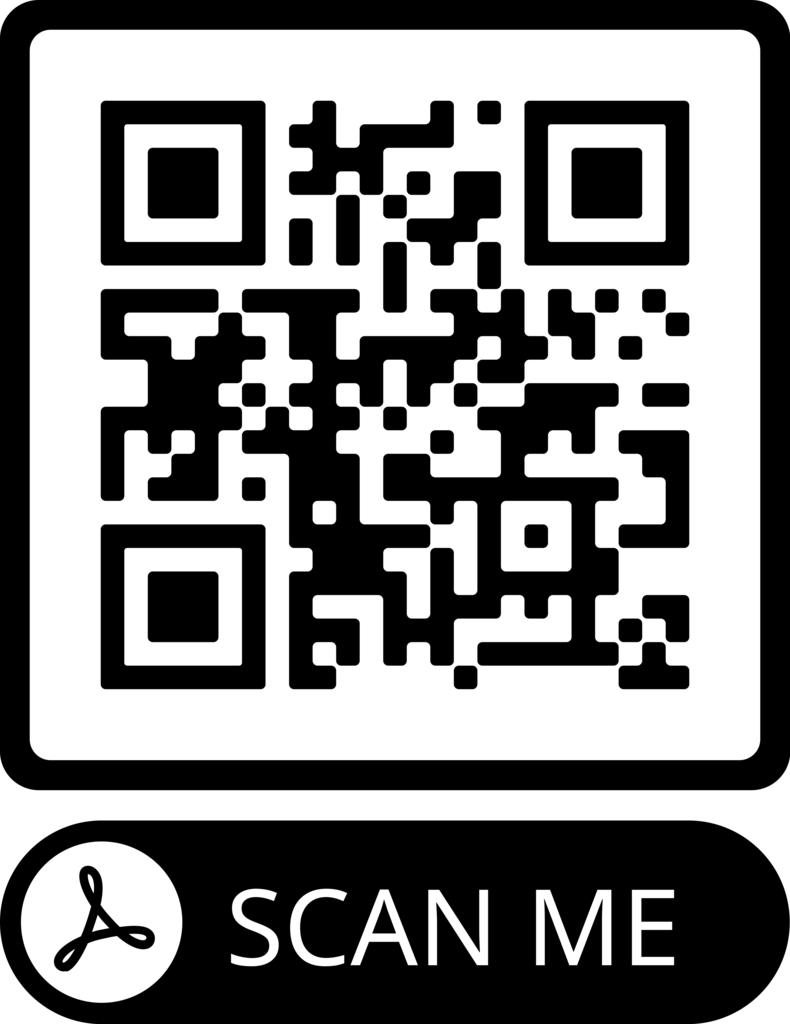 Please utilize our live stream link for our graduation ceremony May 19th, 8:30 a.m. as we celebrate our graduates. #whatsbetterthanalion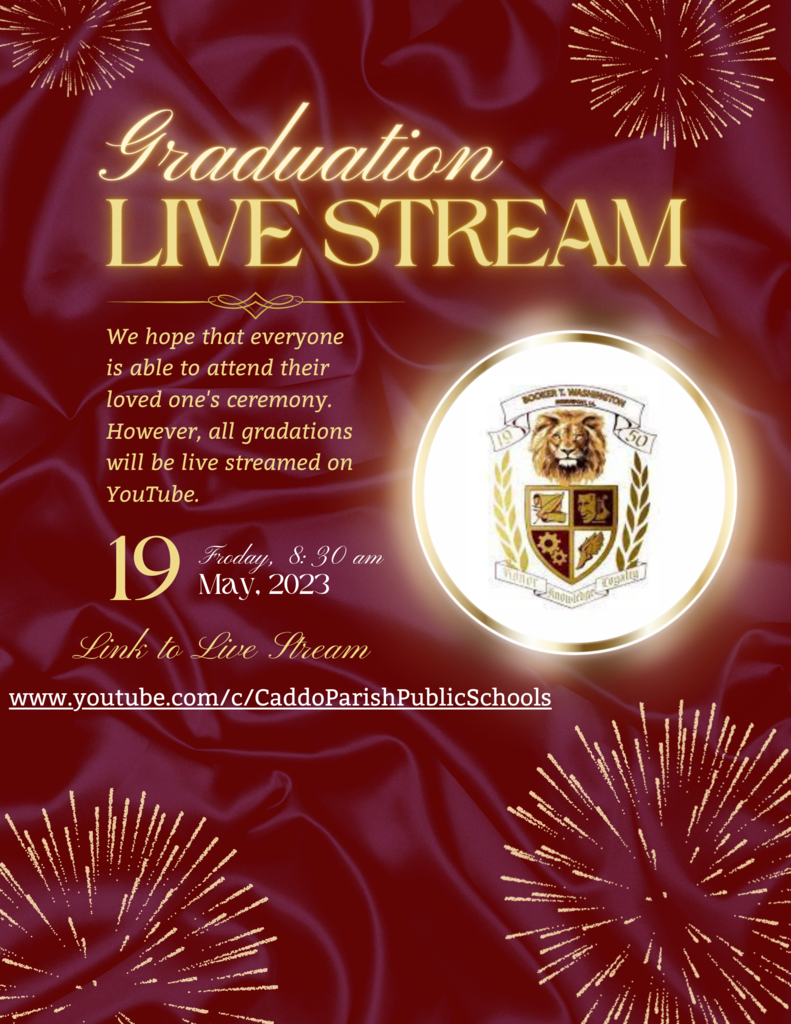 We are in the process of updating our website which now links directly to the app to keep you current on all of the happenings at BTW and with our Lions. Please see the attached directions for downloading the app to your phone. #whatsbetterthanalion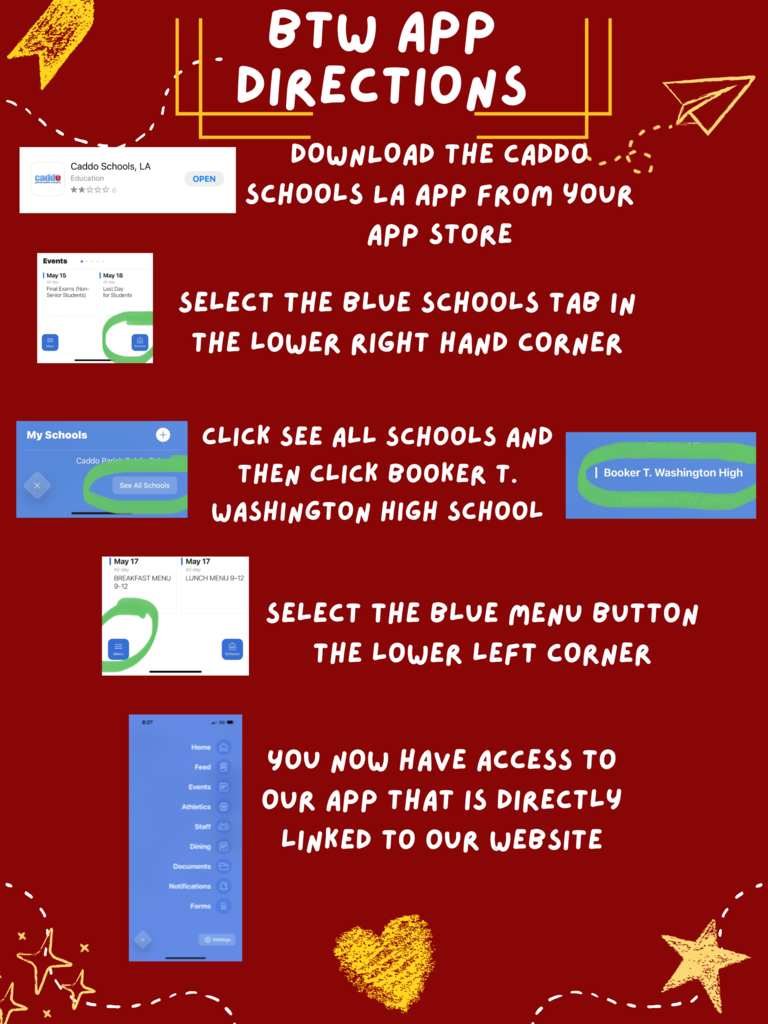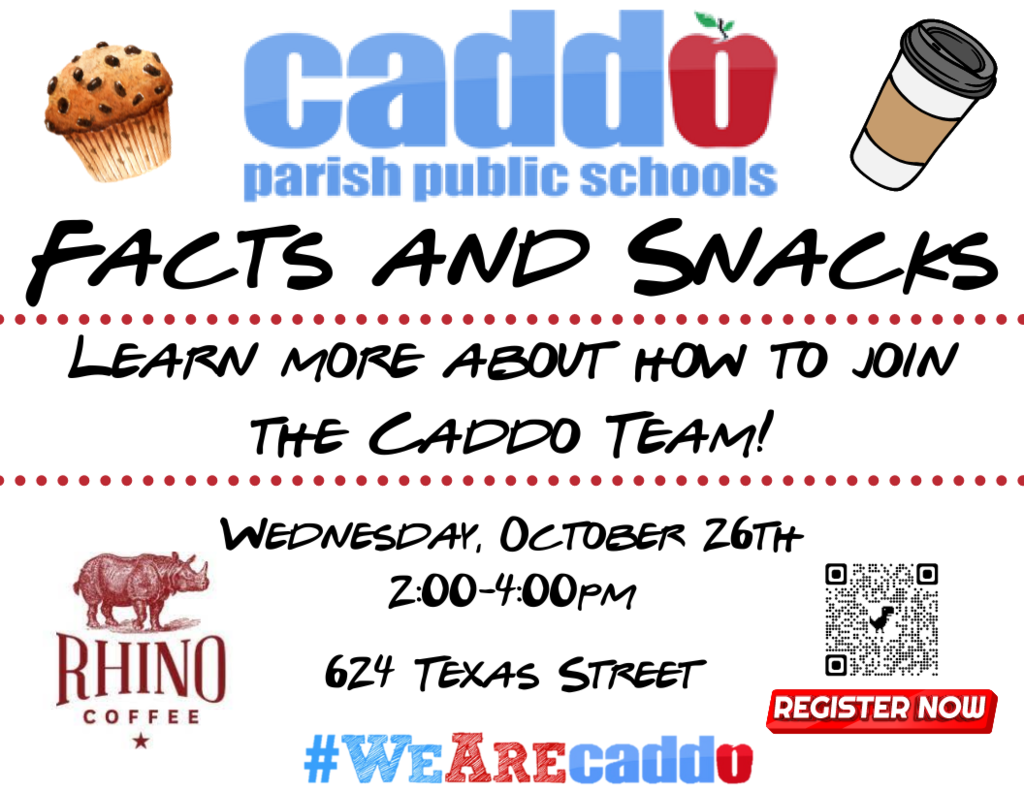 This week, as we prepare for even more buses to be on the road, we urge you to be more aware of school bus and pedestrian safety during your morning and afternoon travels. Let's work together for a great start to the 2022-2023 school year! #WeAreCaddo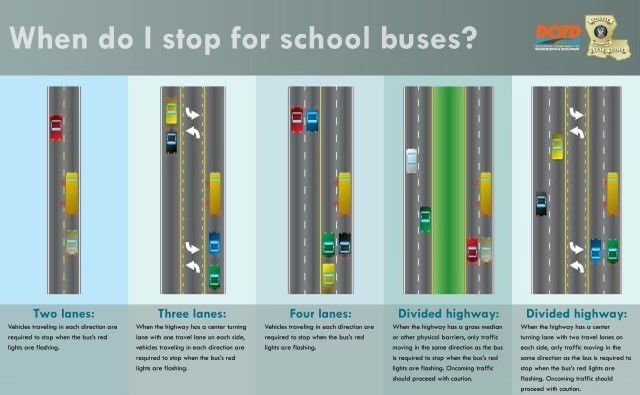 APPROVED! This afternoon the Caddo Parish School Board unanimously approved an increase in the daily rate of pay for substitute teachers, substitute office clerks, and substitute secretaries. We are grateful to the Board for their continued commitment to our students and staff and efforts to remain competitive in recruiting and retaining the highest quality staff across our district.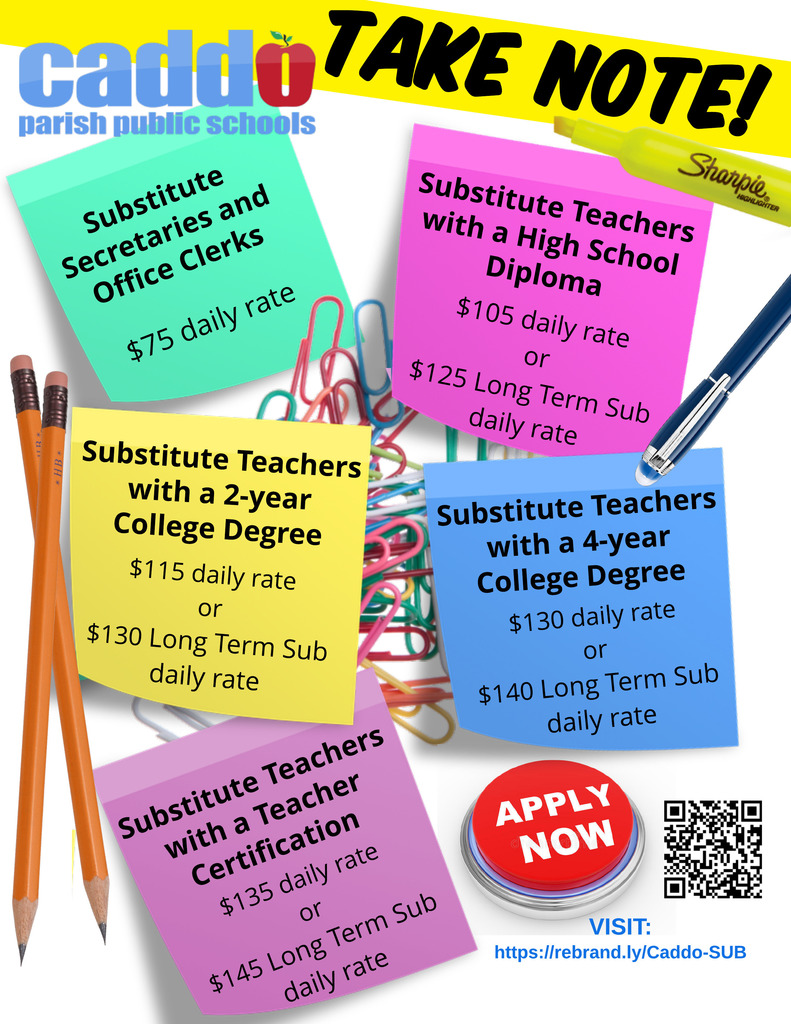 This school year, Caddo will continue to offer newly hired certified educators a $1,000 signing bonus! Interested educators can meet with a recruiter in person this Wednesday, July 13, from 9am to 11am OR 1pm to 3pm. Bring your resume and a friend to 3908 Joplin Avenue to the Wanda Gunn Professional Development Center. You can also register for a call if you cant be there in person by clicking here:
https://rebrand.ly/RR2022
For more information, please email
teachcaddo@caddoschools.org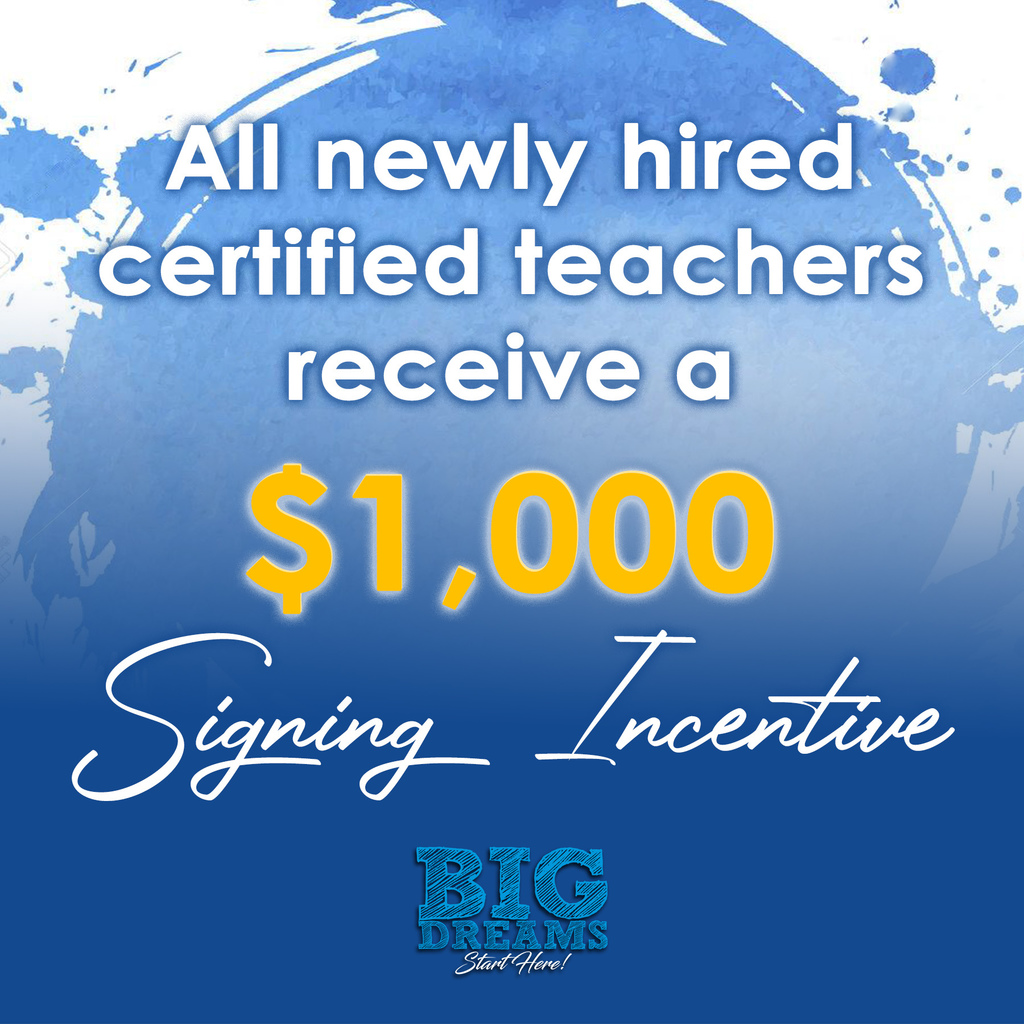 Caddo Schools recognizes this day as one of recognition, restoration and celebration! We hope you celebrate this day that represents freedom. #WeAreCaddo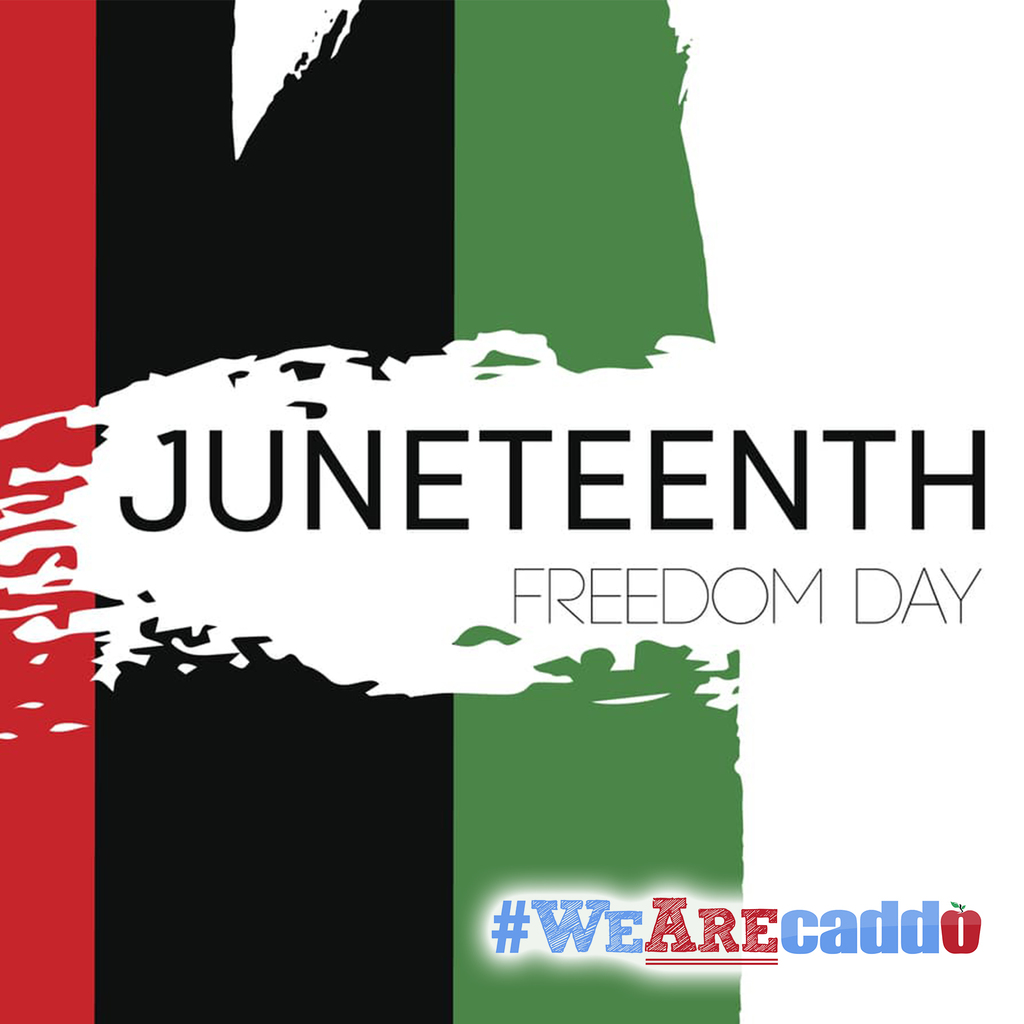 Our own music extraordinaire, Emmanuel Hudson, is a quarterfinalist for an award from the GRAMMY'S! Hudson is Director of Bands at Booker T. Washington High. Out of 1,500+ applicants, he is amongst the top 200 to receive a 2023 Music Educator Award. This award recognizes current educators who have made a significant contribution to music education in schools. Stay tuned for September when we find out if Hudson will continue to advance. For now, we are so excited to celebrate him and this significant accolade! Congratulations Mr. Hudson!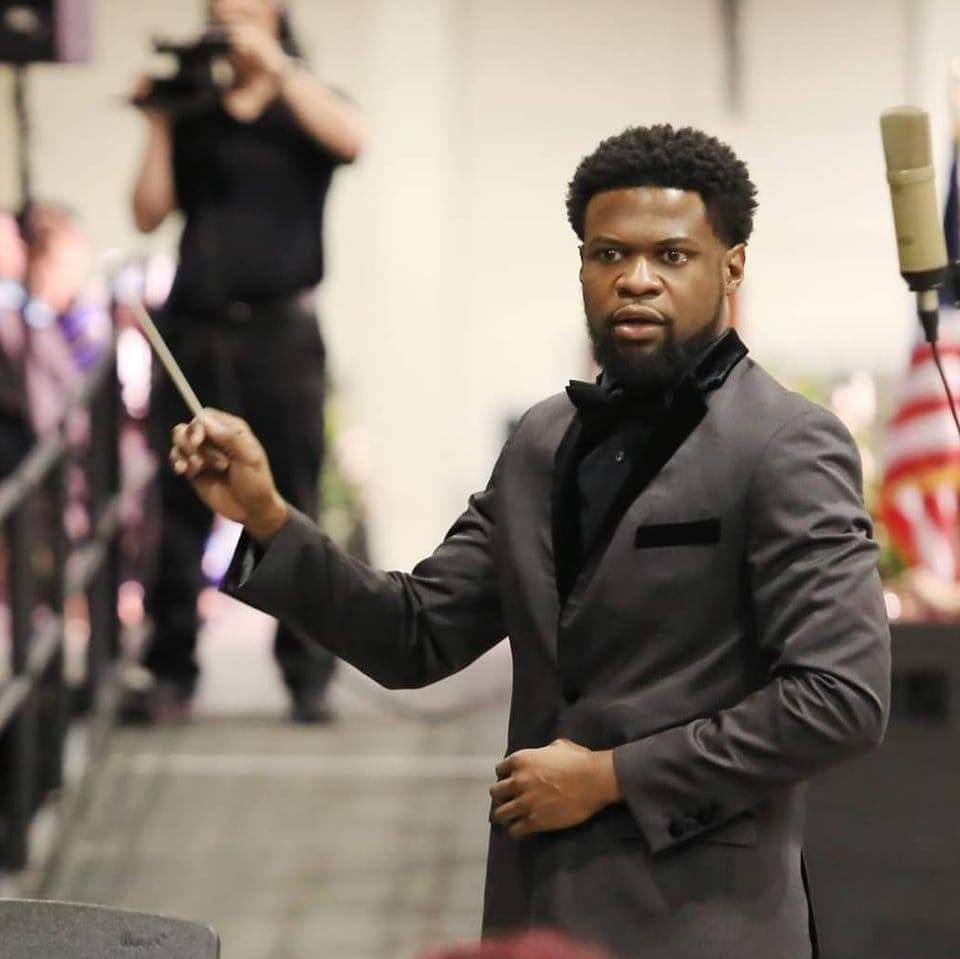 Which summer programs are your children enrolled in? There's hundreds offered in Caddo Parish alone. For a list, follow this link to ensure your children's summer success!
http://ow.ly/a3ab50JoInN
#WeAreCaddo #SummerSuccess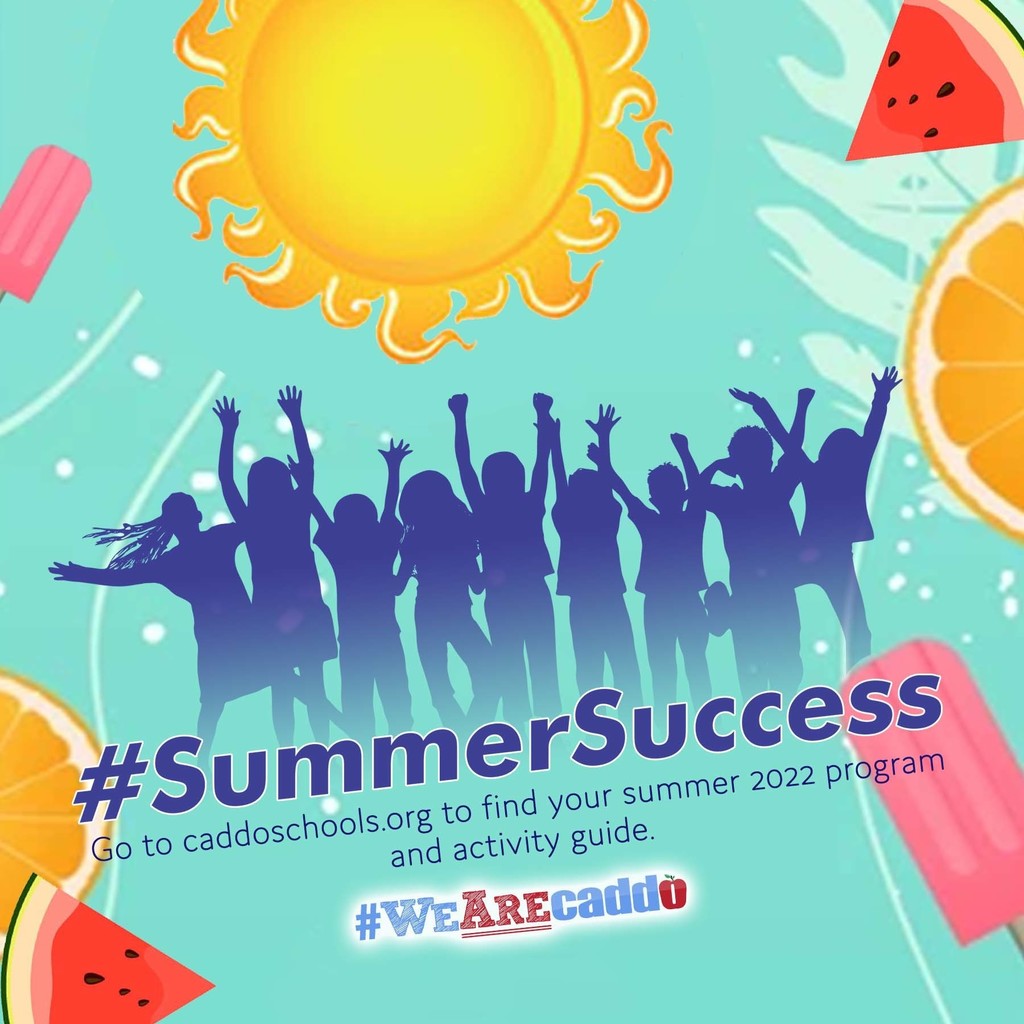 We are celebrating the Class of 2022 in a few short days. Click here for the schedule of events and to stream the ceremonies live:
https://www.caddoschools.org/page/high-school
Congrats to all walking the stage! 🎓🎓 Give a shoutout to your senior and the school they attend!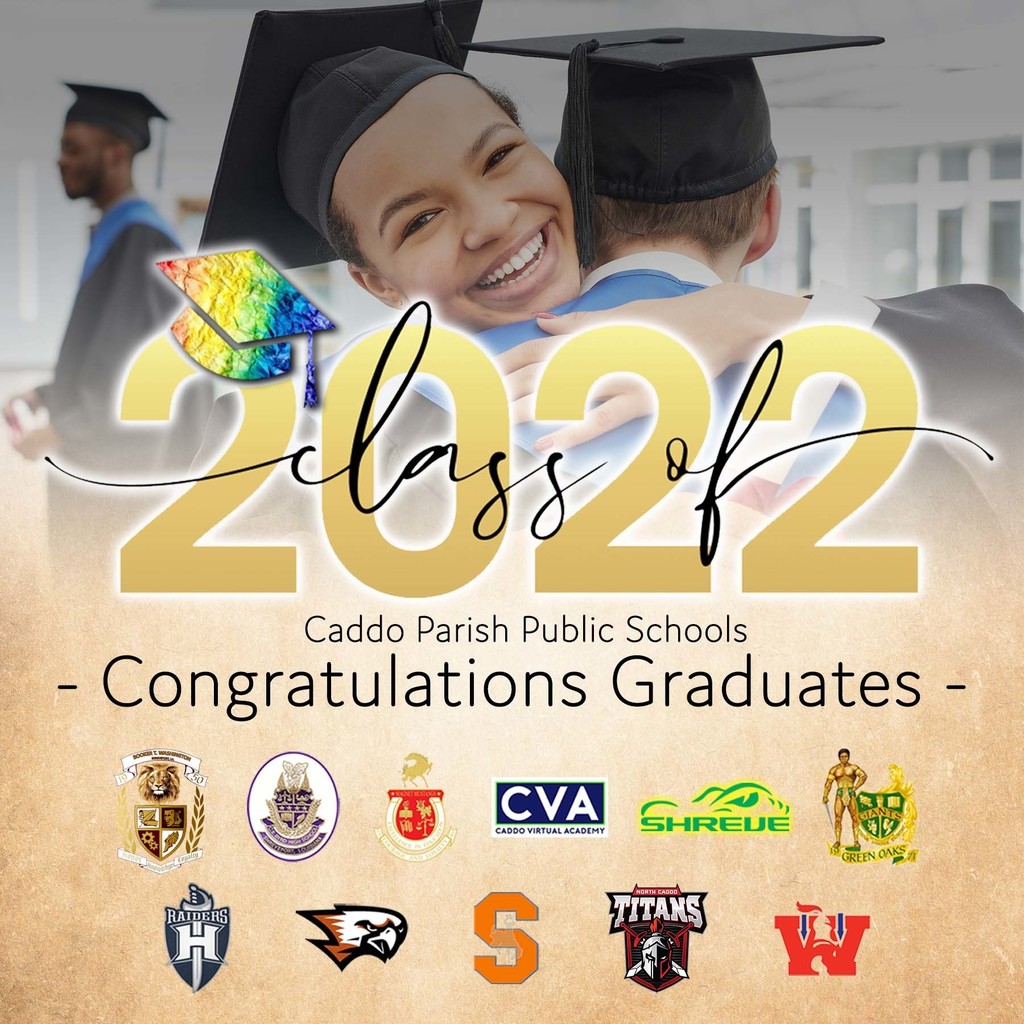 This is the biggest year ever for Film Prize Junior and we're so excited to cheer on our Caddo teams that entered the competition. This year, there were submissions from: - Booker T. Washington - Caddo Magnet - Caddo Career & Technology Center - Captain Shreve - C.E. Byrd - Southwood - Donnie Bickham You have through Saturday (5/15) to watch the short films and vote for a winner! Find the films here: filmprizejr.com #VIVALAFilmPrize #WeAreCaddo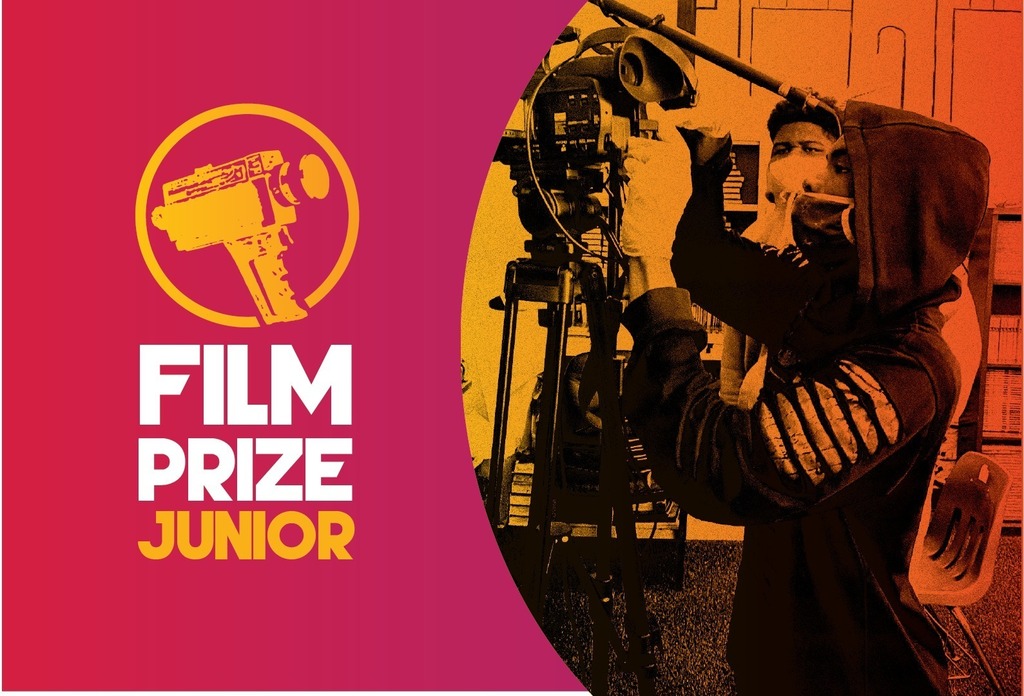 Graduation season is upon us! Congratulations to the Class of 2022! View the full schedule of ceremonies here:
http://ow.ly/mbgV50J4eTV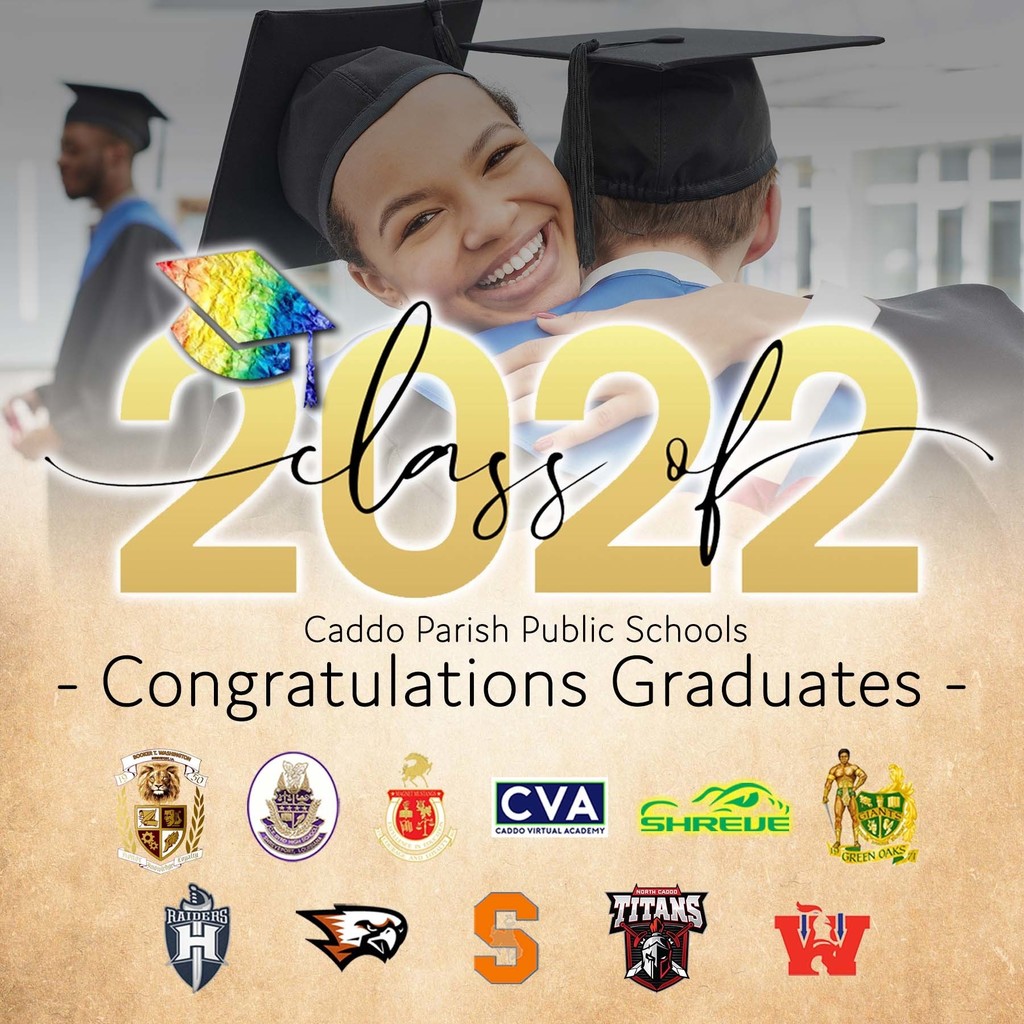 Renewed!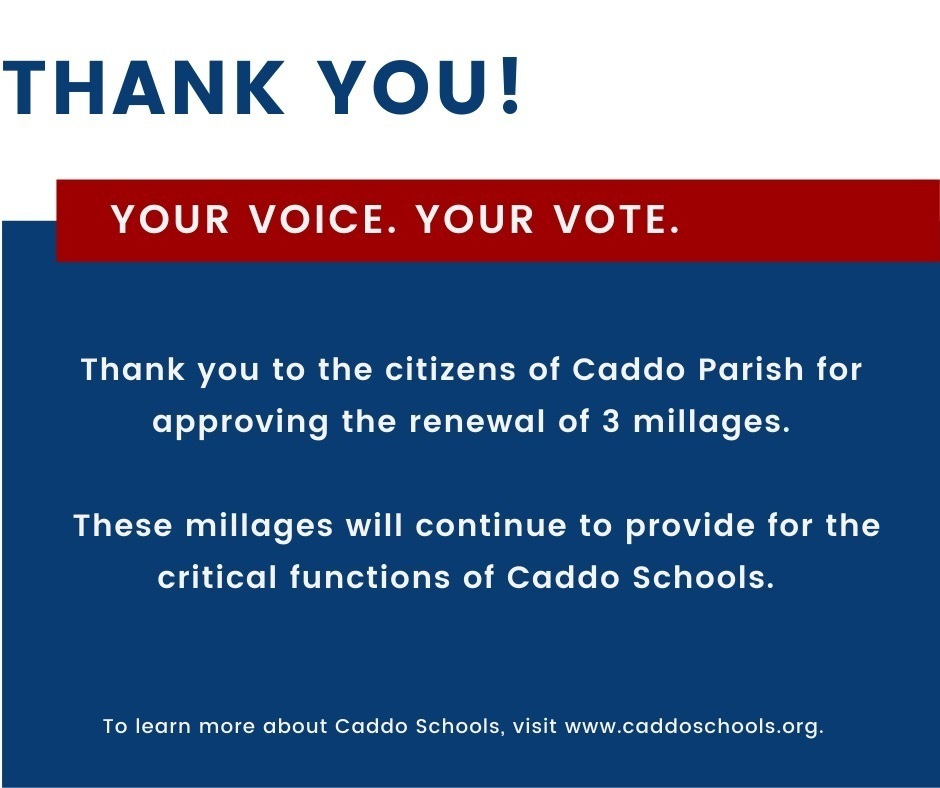 THIS WEEK: Caddo Schools will host its Spring Job Fair and Certification Info Expo. We are looking for: Teachers Child Nutrition Staff Classroom Aides Bus Drivers Secretaries ...to name a few open positions. Tell a friend that Caddo Schools is hiring THIS Thursday!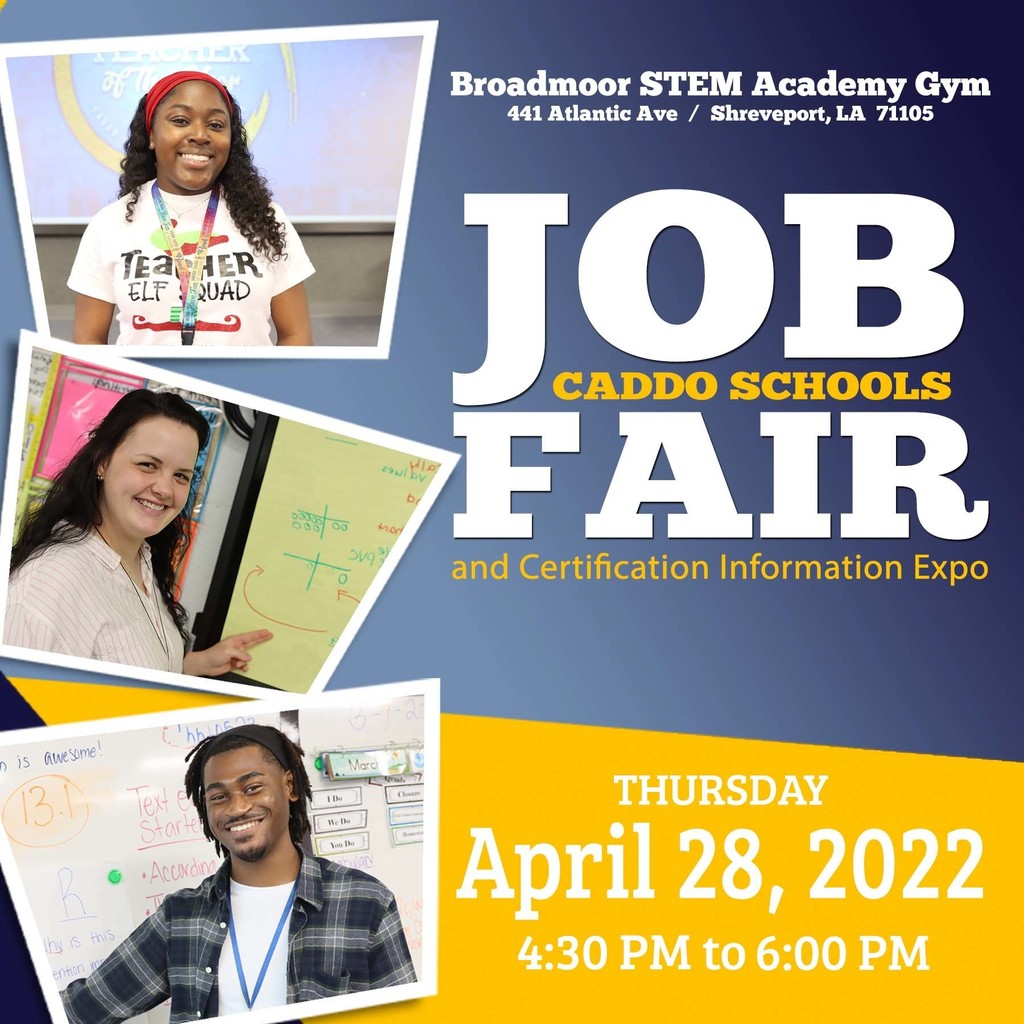 We're one month away from our Spring Job Fair and Certification Expo! Share this upcoming opportunity with someone that would like to work with us! For more information, email
Teachcaddo@caddoschools.org
#WeAreCaddo